The Ultimate Airedale Food Buyer's Guide
Skip To Dog Food Recommendations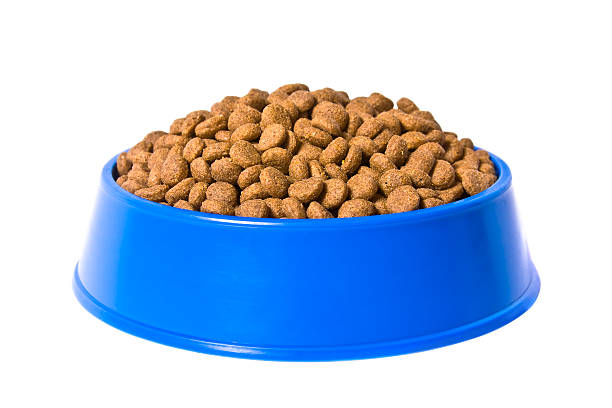 The largest of the British terrier breeds, the Airedale is known as the "King of Terriers." The Airedale Terrier is a clever, energetic dog, like many of the terrier breeds. The breed has been used to hunt and retrieve all kinds of small game as well as birds; to herd cattle and other livestock; as messenger dogs during World War I; and as law enforcement and search and rescue dogs. They make very good family dogs, especially if they are raised with children.
Airedales like to be close to their family but they are not a lap dog. They love going for walks with their owners, racing out ahead to check for varmints – but always coming back to check on you. Airedales are adaptable. They can happily live in many different places and living situations. These dogs have a friendly, jolly personality.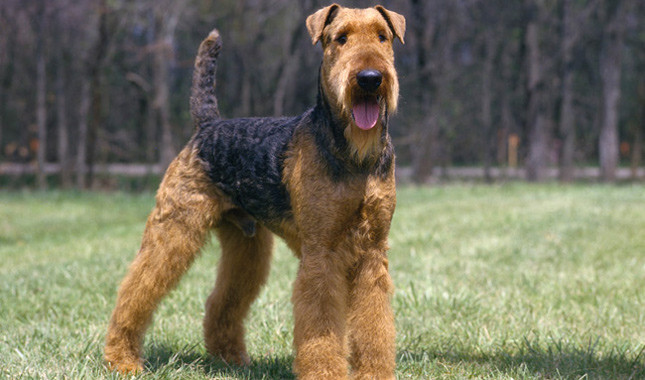 Airedale Diet & Nutrition
The Airedale is a medium-sized dog. Males are about 23 inches tall at the top of the shoulder, and females are a little less. They typically weigh between about 42 and 55 pounds, though certain bloodlines can produce much larger Airedales (i.e. Oorang Airedales).
Growing puppies and young adults use a lot of energy, so they require a diet that features high-quality protein and fat. According to the National Research Council of the National Academies, an active adult Airedale weighing 50 pounds needs approximately 1300 calories per day, while a puppy weighing 30 pounds would need approximately 930 calories per day. Ultimately, a dog's caloric intake is influenced by his level of activity, age, and individual metabolism. Dogs that have been spayed/neutered, or that are older, may need slightly fewer calories.
Most breeders recommend feeding a puppy food until your dog reaches about 90 percent of his adult size. You can also feed an all life stage dog food (sometimes AAFCO-approved for "growth and reproduction") to puppies. Just make sure to check the nutrients to make sure they are suitable for puppies – especially the calcium levels and calcium to phosphorus ratio.
What to Feed an Airedale Terrier

Airdales typically don't have any special food requirements, so breeders recommend a variety of diets including grain-free foods with high protein, formulas with moderate protein, or a raw diet. To prevent or help with digestive problems, allergies, or sensitivities, look out for common allergens like beef, dairy, chicken, lamb, fish, corn, wheat, and soy.
If your Airdale has a sensitivity (i.e. problems with diarrhea, vomiting, flatulence, or a gurgly stomach when he eats), try a limited ingredient food. And, of course, keep plenty of fresh water available for your dog at all times. Grain free foods with high protein percentages, especially, can make dogs very thirsty, so keep that water bowl full.
Ingredients 
As with most dogs, when choosing a food for your Airedale you should look for a formula that has good sources of protein and fat. Ideally, you will select a dog food that features the following benefits:
Protein –  Your Airdale's food should have two or three meat proteins in the first several ingredients listed (beef, chicken, fish). Protein can also come from meat meals, a concentrated form of meat in which the moisture has been removed. Keep in mind – when you read the guaranteed analysis, it's important to consider how much of the protein in the food comes from meat and how much comes from plants. Meat protein is a much more natural source of protein for your dog than plant protein.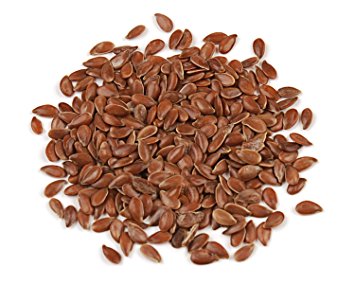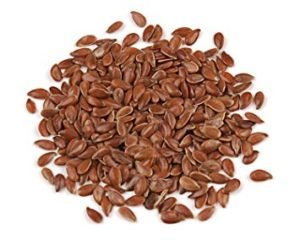 Source of fat – Look for named fat sources such as chicken fat, canola oil, or flaxseed. Healthy fats give your dog energy, make the food taste good, and provide omega-3 fatty acids to help keep the skin and coat healthy. A specific form of omega-3 is DHA, which helps with brain and eye development.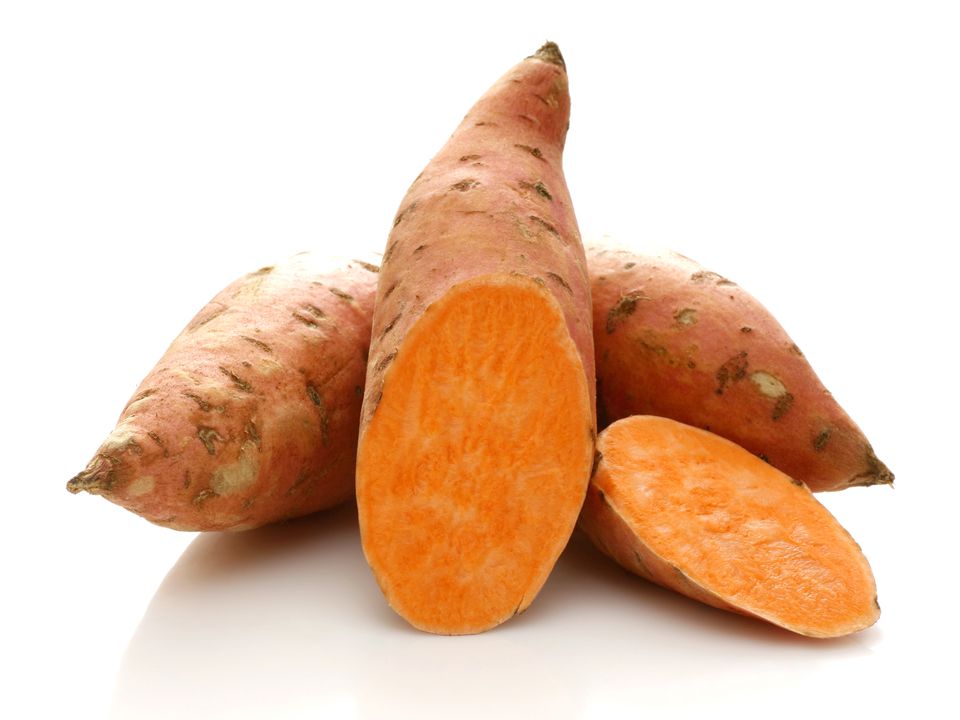 Fruits and vegetables – While dogs don't require fruits and vegetables in their diet, they are perfectly healthy filler ingredients that add flavor and nutrients. Most kibbles will contain a mixture of both, but be sure to check this list of fruits and veggies your pup can eat before you decide to give him anything.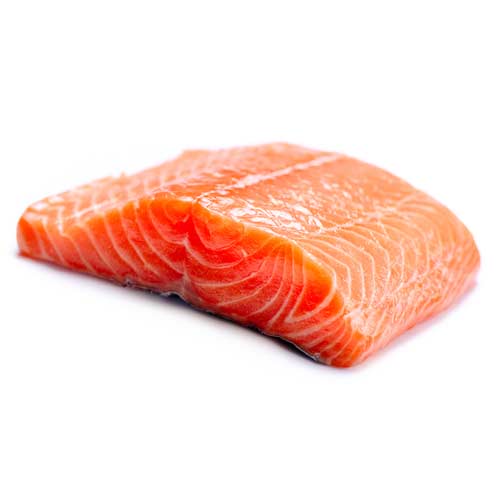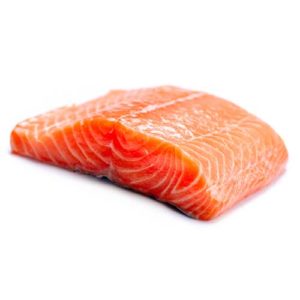 Proper calcium to phosphorus ratio – Puppy foods should have a calcium to phosphorus ratio of about 1.2 parts calcium to 1 part phosphorus. Having a deficiency or excess of calcium in your dog's diet can lead to serious orthopedic problems, like painful bone spurs.
When selecting a dog food, avoid:
High amounts of grain
High carb percentages
Excessive protein
By-products, artificial flavors, preservatives, and colors
Recommended Dog Food For Airedales
As you start feeding your dog a new food, allow several days to transition, mixing in a little of your dog's old food each day. Make adjustments as needed. If your dog doesn't do well with the new food, slowly transition back. You should allow at least a couple of weeks between foods before trying another new food so you can give your dog's system a chance to rest and recover. If you try a new kibble and your dog doesn't seem enthusiastic about it, you might also try another food from the same product line that uses a different kind of meat protein or other ingredients. As long as the guaranteed analysis and nutrient percentages are similar, the food should be similar to the original formula you selected.
Most of the top choices we've selected for your Airdale do not contain corn, wheat, or soy unless noted. Keep in mind that your dog's dietary needs can change as he grows and ages.
---
Best Dog Foods for Airedale Puppies
Airedale puppies can usually begin eating a puppy or all life stage food right after they are weaned. We recommend feeding them  three to four times a day. Here are our top picks for your pup.
This is one of our favorite foods for all puppies. Canidae Grain Free Pure Foundations Puppy Formula is a limited ingredient food with nine ingredients plus vitamins and minerals. It's grain free with probiotics to help digestion; antioxidants for a healthy immune system; and omega 3 and 6 to support healthy skin and a beautiful coat.  The recipe is supposed to be especially good for puppies with sensitive digestion.  Just remember that you don't need to feed a lot of food with these very nutrient-dense ingredients.
Main Ingredients: Chicken, Menhaden Fish Meal, Lentils, Peas, Potatoes
Protein: 30%
Fat: 12%
Fiber:4%
Calories: 520 kcal/cup


Similar to Fromm's Gold Adult formula, this puppy formula contains no corn, wheat, or soy. The food has moderate protein and fat, allowing puppies to grow slowly. The technical analysis for the food shows the correct calcium to phosphorus ratio for puppies. Fromm Puppy Gold formula also has added DHA-rich salmon oil for brain and eye development in puppies. The USDA-inspected ingredients are delivered fresh each morning.
Main Ingredients: Duck, Chicken Meal, Chicken, Oatmeal, Pearled Barley
Protein: 27%
Fat: 18%
Fiber: 3.5%
Calories: 417 kcal/cup
---
 Best Dog Foods for Airedale Adults
We've selected the following three dog foods that are best-suited for a full-grown Airdale. With nutritious, protein-packed ingredients, these formulas are backed by stellar brands and loyal customers.
We recommend feeding adult Airedales two meals per day and never free-feeding. Check out these top choices for your Airdale, below.


This Canidae formula is an all life stages food, meaning it's nutritionally adequate for dogs of all ages. The food contains grains (rice, oatmeal, barley), but even dogs that have problems with corn or wheat should be able to digest them properly. The food is naturally preserved and it contains pre- and probiotics for healthy digestion, along with antioxidants and omega 6 and omega 3 fatty acids for good skin and coat. This is a great food for dogs that do well on moderate protein and fat.
Main Ingredients: Chicken Meal, Turkey Meal, Lamb Meal, Brown Rice, White Rice
Protein: 24%
Fat: 14.5%
Fiber: 4%
Calories:468 kcal/cup


If you would like a higher protein percentage for your active Airedale, try this Merrick Grain Free recipe.  It has 70 percent meat ingredients and 30 percent vegetables, as well as vitamins and minerals. It is grain free, gluten free, and contains no ingredients from China. It also includes glucosamine and chondroitin for joint health, as well as omega-3 and omega-6 fatty acids. Merrick uses local growers from Texas, so you can be sure you're feeding your Airdale fresh and healthy ingredients.
Main Ingredients: Deboned Chicken, Chicken Meal, Turkey Meal, Sweet Potatoes, Potatoes
Protein: 38%
Fat: 17%
Fiber: 3.5%
Calories: 460 kcal/cup


One of the Airedale breeders we checked in with specifically liked Victor Yukon for their dogs. They have foods that are free of corn, wheat, soy, gluten, and grain by-products. They use no artificial colors, flavors, or preservatives. Seventy-six percent of the protein in the food is meat protein. People who feed Victor are devoted to this brand. Considering the ingredients, their foods are very reasonably priced.
Main Ingredients:  Salmon, Menhaden Fish Meal (source of DHA-Docosahexaenoic Acid), Sweet Potato, Peas, Canola Oil
Protein: 33%
Fat: 16%
Fiber: 3.8%
Calories: 398 kcal/cup
---
 Best Dog Foods for the Senior Airedale
It's not unusual for many Airedales to live into their teen years. As your dog ages, it's a good idea to plan an annual senior check-up with your vet. Many older dogs begin to put on pounds as they become less active. In some cases, you can simply cut back on the portions of his regular dog food or increase his exercise to help him stay fit.
Even if your dog cuts back on calories, make sure the dog food should has lots of protein. As long as your older dog doesn't have any problems with his kidneys or with phosphorus, there is no reason to avoid higher protein levels. And remember – good quality protein is easier to digest and metabolize than poor-quality protein.


Orijen Senior provides plenty of excellent quality protein for your older dog to help keep his muscles strong. Made of 80 percent meats and fish, the food is low-glycemic and has low carbs to help keep your dog's blood sugar steady. The food also contains natural sources of glucosamine and chondroitin to support joint health.
Main Ingredients: Free-Run Chicken and Turkey, Wild-Caught Fish, Nest-Laid Eggs
Protein: 38%
Fat: 15%
Fiber: 
Calories: 445 kcal/cup


This food (and several others in this product line) is potato-free with no corn or wheat. It's also easy to digest and low-glycemic, containing pumpkin and oatmeal for healthy gut motility.  This food is not specifically made for senior dogs, but it features high-quality protein without the extra fat.
Main Ingredients: Venison, Venison Meal, Salmon Meal, Herring Meal, Oatmeal
Protein: 37.8%
Fat: 14.4%
Fiber: 3.9%
Calories: 348 kcal/cup
---
 Additional Dietary & Health Considerations
While Airdales are generally a healthy, active breed, there is always the possibility of running into common health issues like food allergies and sensitivities or obesity, which can lead to joint issues like hip dysplasia and arthritis. If you have questions about hypoallergenic dog food, overeating, or weight loss, it is best to reach out to a veterinarian to determine a proper treatment and diet.
To review more dog food suggestions for your Airdale, check out our Large Breed Dog Food Buyer's Guide.
Below is a list of Products reviewed in this article
Updated December 03, 2019