What Is The Best Dog Food for a Maltese?
Skip To Detailed Recommendations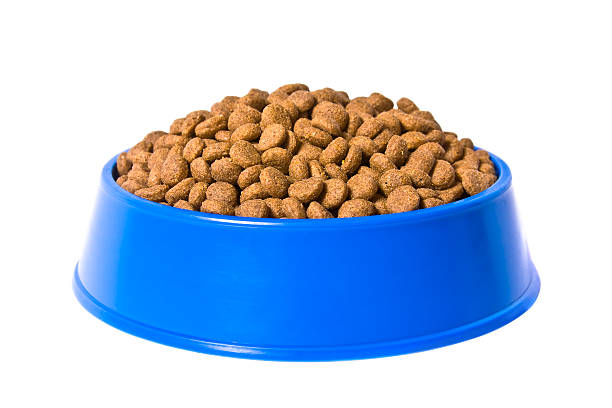 Maltese pups are as cute as they are cuddly, making the perfect companion. They are one of the smallest breeds, easily recognized by their pure-white coat. They are lively, playful dogs that make excellent house pets. (Napping all day? Malteses love it!) They tend to live long, healthy lives, so long as they receive a proper diet and exercise a moderate amount. So, what is the best dog food for a Maltese? Here's a look at a variety of excellent options for your pup, from puppy formulas to senior recipes.
Disclosure: Please note that this post contains affiliate links, which will direct you to our partner sites. If you purchase the pet foods we recommend through those links, we may earn a small commission – at no extra cost to you.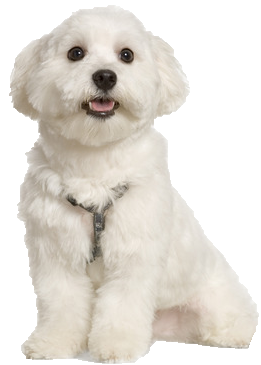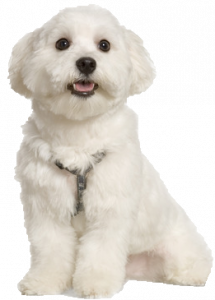 Quick Look: The Best Dog Food for a Maltese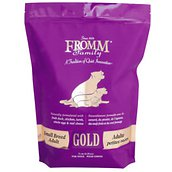 Fromm
Most Popular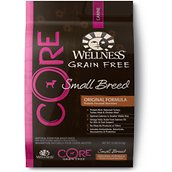 Wellness CORE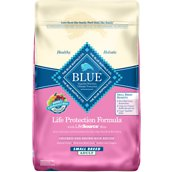 Blue Buffalo

---
30% Off First Order + Free Shipping
on dog food for Maltese
Maltese Diet & Nutrition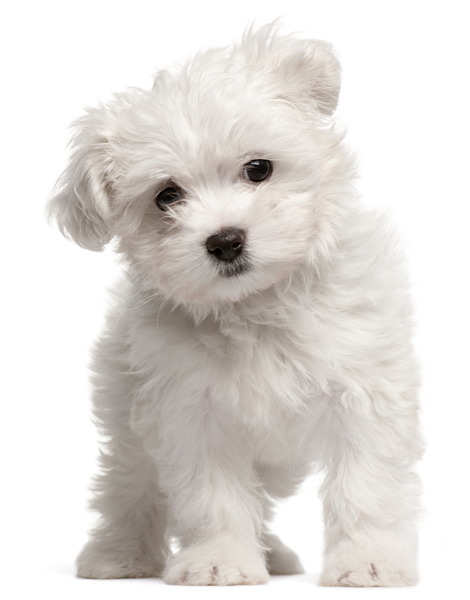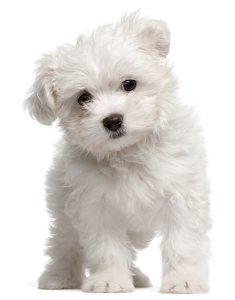 The Maltese breed generally weighs between four and seven pounds according to the American Kennel Club, standing between seven and 12 inches tall at the shoulder.
By weight, the National Research Council of the National Academies recommends an average daily caloric intake of 404 calories for an active adult Maltese weighing 10 pounds. Your pup's needs may be different, depending on his or her level of activity, individual metabolism, and age, as well as whether or not they've been spayed/neutered.
Growing puppies, for example, consume more calories than adult dogs and so do young adult dogs. A young adult Maltese weighing about 10 pounds, for example, and getting lots of exercise would need about 436 calories per day. However, if your Maltese tends to lie around the house all day with little opportunity to exercise, he would need fewer calories.
What To Feed Your Maltese
As with all breeds, the Maltese requires a high-quality dog food to sustain energy, promote growth, and maintain health. Listed below are the main ingredients you should pay attention to when shopping around for the best dog food for a Maltese. We do recommend that you divide the food into meals and feed at regular times instead of free feeding. This encourages dogs to eat their food when you serve it instead of becoming picky about their food or overeating.
Ingredients To Look For:
Protein – The Association of American Feed Control Officials (AAFCO) recommends a minimum of 22 percent protein for growth (puppies) and 18 percent protein for maintenance in adult dogs.
Ideally, the best dog food for a Maltese will feature a couple of meat proteins in the first several ingredients. The first ingredient should not be grain or some other carbohydrate. Both whole meats and meat meals are good sources of protein. Whole meats refer to ingredients such as whole chicken, beef, fish, and lamb, while meat meals are a concentrated form of meat in which the moisture is removed. We always suggest avoiding meat "digests" or "by-products."
Fat – Fat is an important source of energy for dogs and should comprise at least eight percent of the diet for Maltese puppies and five percent of the diet for adults. Most dog foods today have more fat than these percentages. Fat also adds flavor to dog food and makes it very appealing to your dog. Fats are also one of the sources of fatty acids such as omega-3 and omega-6 which are good for your dog's skin, coat, heart, and brain.
Avoid – Avoid artificial preservatives such as BHA, BHT, and ethoxyquin, as well as artificial flavors, sweeteners, and colorings. Your dog doesn't need them and in some cases, they have been linked to health problems like cancer. Also, if you are feeding your pup a good-quality food, you should not need to add any additional supplements or extra ingredients like dairy or meat to their food.
---
Best Dog Food For A Maltese Puppy
We love recommending the puppy foods outlined below for Maltese and other small breeds. As you'll see, many good quality puppy foods include a compound called DHA (Docosahexaenoic acid) which has been shown to help with brain development in puppies. It's also very important for puppy foods to have the proper ratio of calcium to phosphorus. Nutritionists recommend that dogs have calcium and phosphorus in the ratio of 1.2 parts of calcium for each 1 part of phosphorous (1.2:1). This is particularly important while puppies are growing.
1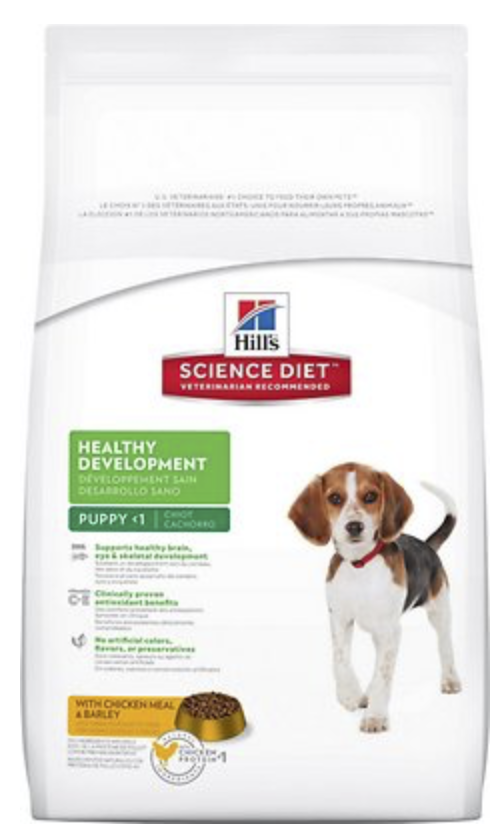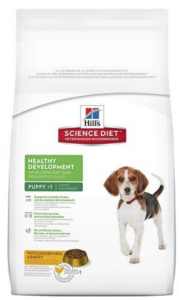 Science Diet Puppy formula is loved by veterinarians for its standard, healthy, and highly-researched ingredients. It is quite affordable compared to most well-known brands, and there are several adult formulas that are created for different health requirements.
Main Ingredients: Chicken Meal, Cracked Pearled Barley, Pork Meal, Whole Grain Wheat, Whole Grain Corn
Protein: 26%
Fat: 16%
Fiber: 3%
Calories: 378 kcal/cup
2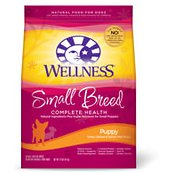 We love recommending Wellness Complete Health to Maltese owners. It's a reputable, high-quality puppy food formulated especially for small breeds. This recipe, in particular, is extremely popular for its taste, nutrition, and affordability.

Main Ingredients: Deboned Turkey, Chicken Meal, Oatmeal, Salmon Meal, Ground Barley
Protein: 28%
Fat: 19%
Fiber: 4.25%
Calories: 489 kcal/cup
3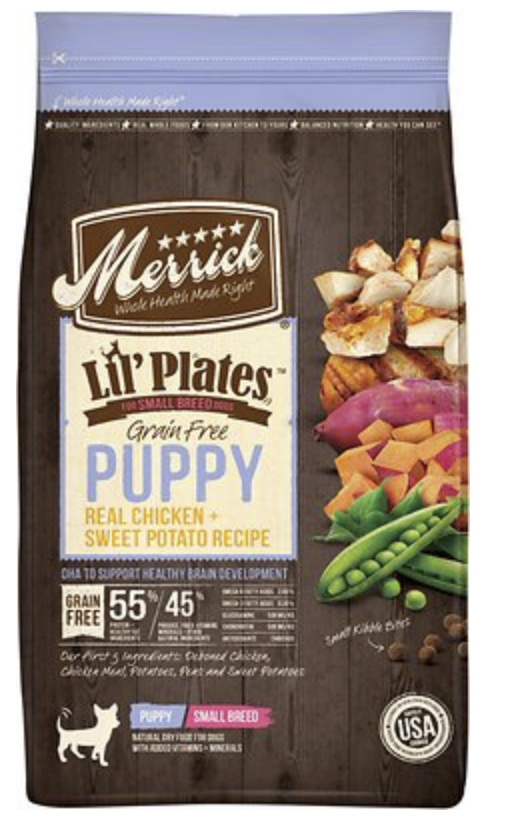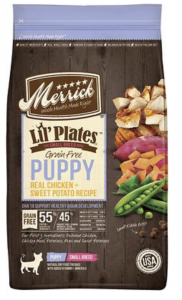 Merrick Lil' Plates offers a delicious taste your Maltese puppy will love, as well as the appropriate nutrition he or she needs to grow and develop. With DHA for brain development, fruits and veggies, and probiotics and prebiotics, this is one of our favorite formulas to recommend for the Maltese.
Main Ingredients: Deboned Chicken, Chicken Meal, Potatoes, Peas, Sweet Potatoes, Chicken Fat
Protein: 28%
Fat: 15%
Fiber: 4.5%
Calories: 397 kcal/cup
---
Best Dog Food For A Maltese Adult
Many people are unaware that small breeds like the Maltese actually burn more calories than large breed dogs. If you compare the calories in dog food for small breeds to a food for large breeds, you'll see that there are usually more calories in the small breed food even if they have similar ingredients.
Small breeds like the Maltese usually need food that comes in smaller kibble shapes, too. This may seem like an unimportant feature of dog food, but kibble comes in all different shapes and sizes. Some sizes and/or shapes can be difficult for some dogs to chew, especially if you have a Toy dog. So, pay attention to the size and shape of the kibble when choosing food for your dog.
There are lots of good foods that you could choose to feed your Maltese but we have selected several that you might consider.
1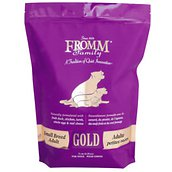 Fromm is a trusted, family company that consistently provides healthy, fresh food for your pup. This small breed formula will take care of your Maltese and his or her needs. Containing high-quality protein, healthy fat, and probiotics, most small breeds do well with this formula.
Main Ingredients: Chicken, Chicken Meal, Chicken Broth, Oat Groats, Pearled Barley
Protein: 26%
Fat: 17%
Fiber: 5.5%
Calories: 425 kcal/cup
2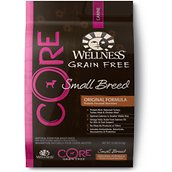 Just as we love recommending Wellness for puppies, we consistently share this adult formula, as well. Smaller breeds have higher energy needs than larger breeds, which Wellness takes into consideration when formulated their foods. This recipe is balanced and nutritionally adequate for a Maltese adult.
Main Ingredients: Deboned Turkey, Turkey Meal, Chicken Meal, Potatoes, Peas
Protein: 36%
Fat: 16%
Fiber: 5%
Calories: 396 kcal/cup
3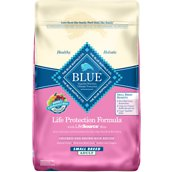 Not only does the Blue Buffalo Small Breed Adult contain glucosamine for joint health, omega fatty acids for skin and coat health, and antioxidants for your pup's immune system, but it is also prepared as smaller-sized kibble. It's one of the most highly-touted foods on the market.
Main Ingredients: Deboned Chicken, Chicken Meal, Brown Rice, Oatmeal, Barley
Protein: 26%
Fat: 15%
Fiber: 4%
Calories: 397 kcal/cup
---
Best Dog Food For A Maltese Senior
It's not unusual for the Maltese breed to live into their teen years. This means that you will probably need to consider what kind of food to feed your dog as he gets older. As your dog ages, it's a good idea to plan an annual senior check-up with your vet. Many older dogs begin to put on pounds as they become less active. For this reason, most senior dog foods have fewer calories and they can skimp on protein. You should watch your older dog's weight as he gets older to make sure he doesn't become overweight. In some cases, you can simply cut back on the portions of his regular dog food to help him stay fit or increase his exercise.
1

We often recommend Orijen for older dogs because it has lots of good quality meat protein that senior dogs need as they age. It helps keep older dogs in good muscle even as they become less active. Made of 85 percent poultry, fish and eggs, the food is low-glycemic and has low carbs to help keep your older dog's blood sugar steady. The food also contains natural sources of glucosamine and chondroitin to keep your dog's joints healthy. This food is AAFCO-approved for maintenance.
Main Ingredients: Deboned Chicken, Deboned Turkey, Atlantic Flounder, Whole Eggs, Whole Atlantic Mackerel
Protein: 38%
Fat: 15%
Fiber: 8%
Calories: 414 kcal/cup
2
This food (and several others in this product line) is potato-free with no corn or wheat, easy to digest, and low-glycemic. It contains pumpkin and oatmeal for healthy gut motility. Meat protein comes from grass-fed venison. Those look like good figures for senior dogs that need more protein without extra fat. This food is not specifically made for older dogs but we think Weruva's Caloric Harmony foods have some ingredients and percentages that make them a good choice for senior dogs that need to watch their weight.
Main Ingredients: Venison, Venison Meal, Salmon Meal, Herring Meal, Oatmeal
Protein: 34%
Fat: 13%
Fiber: 3.5%
Calories: 348 kcal/cup
---
Additional Dietary and Health Considerations
Maltese can have some health issues that are affected by diet. The breed can be prone to juvenile hypoglycemia (low blood sugar in puppies), Inflammatory Bowel Disease (IBD), Microvascular Dysplasia (MVD), dental problems, tear staining, and luxating patellas.
Many small/Toy breed puppies are prone to juvenile hypoglycemia. When these puppies are very young they may not be able to adequately regulate their body's blood sugar levels. For this reason, it's advisable to feed small breed puppies three to four meals per day so they can have a steady supply of energy from their food. You may even need to add a biscuit or treat between meals. It's also a good idea to keep some Karo syrup or a product like NutriCal (easily obtained from your vet or a pet store) on hand so you can provide your puppy with some sugar quickly in case he seems to be crashing. By the time your Maltese is several months old he should be able to regulate his blood sugar normally and this potential problem should have passed. You can generally start feeding your Maltese puppy about three meals per day by the time he is six months old.
Of course, the Maltese breed can experience other health issues, but feeding your pup a healthy food definitely helps avoid unnecessary health problems. For additional recommendations for the best dog food for a Maltese, check out these small breed dog foods.
Below is the list of products reviewed in this article
Updated September 04, 2015