Which Dog Food Has Never Been Recalled? An Alphabetical List
As a pet owner, you place a lot of trust in your dog's food manufacturer. Maybe this is why you want to know which dog food has never been recalled. You buy dog food thinking it's perfect and that its ingredients are in it as the result of intensive research and by vet recommendation. This isn't always the case and there are plenty of examples of a dog food recall.
Famous dog food recall cases
It seems that every year there's a dog food recall that makes it to the news. In reality, there are more than you might think. Here are a few known recalls over the past couple of years.
Aunt Jeni's Home Made – 2020 – raw Turkey
Performance Dog – 2019 – raw food
Texas Tripe – 2019 – raw ingredients
Hill's Pet Nutrition – 2019 – elevated Vitamin D levels
Lystin – 2019 – possible salmonella infection
The FDA handles some dog food recalls
Dog food recalls are frequent when there's a suspicion about potential health risks associated with certain ingredients. There are plenty of instances where grain-free products aren't actually free of grains. A few products have been called back for issues with taurine (a type of non-essential amino acid). Improper dog food can cause various health issues such as cardiomyopathy in dogs.
The FDA has its own Center for Veterinary Medicine which helps it stay on point with the latest issues that arise in the dog food category. If you believe a certain type of dog food is causing your dog's health problems, you can file a complaint to the FDA directly for an investigation.
But even the FDA doesn't know everything about dog food safety. This is why an investigation can last months until the organization contacts experts in the animal health community. Working closely with the FDA can be one of the main actions to limit the potential recalls with future dog foods that should be made up to standard.
Dog food that has never been recalled
While it seems almost all dog food brands had a recall at some point, there are still other manufacturers which faced no such issues. Here's an alphabetical list of brands that didn't go through a recall up to this point.
Here's also our Top Recommended foods
Most Popular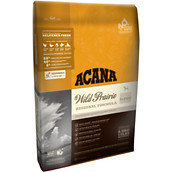 Best food Acana
Grain-Free
Ranch-raised beef & pork.
No added corn, soy, wheat or tapioca.
Made in the USA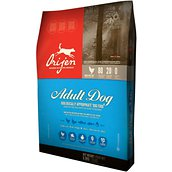 Best food Orijen
85% meat ingredients
Coated with freeze-dried liver
Made in the USA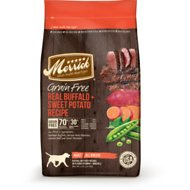 Best food Merrick
Grain-free recipe
real beef and sweet potato.
65% protein and healthy fat
35% fiber, produce, vitamins
Acana is already a respected dog food manufacturer with plenty of local ingredients. It produces plenty of natural dog foods with no known quality issues. You can purchase various Acana foods online.
The small company is based in the United States and it operates a manageable dog food production line. It's known for its non-modified ingredients which are part of its foods such as lean chicken that goes through specific testing before putting in production.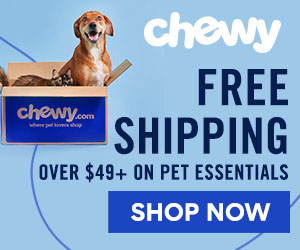 Blackwood might just be one of the few brands offering slow-cooked dog food. This ensures all meats are thoroughly cooked and that your dog won't have to suffer from issues such as Salmonella food poisoning. The food of the brand is also useful for very specific pet-recommended diets.
Canine Caviar is changing as a brand. If the company had very specific diet-based products at the beginning, it now offers plenty of good options to feed your dog daily. Their dry food is different as it's based on a single source of protein, which may be easier to absorb for some doggies.
While fortified with minerals and vitamins, Eagle Pack food is known for its natural ingredients. These ingredients helped the company stay clear of all possible recalls. Furthermore, the brand now offers a good selection of products that can feed your dog regardless of its breed.
Based on grain-free formulations, dog food is among the most interesting options if you want your pet friend to live a long life. There are some renewable ingredients used by the company. For example, the company runs the Earthborn packaging recycling program.
From is another family-owned company with high trust on our list. It features a wide selection of natural ingredients and the fact that it matches its food to very specific dog needs such as those of mature dogs helps its credibility.
Gut health is a major topic of discussion at Holistic Select. The company believes most of its food should be made with prebiotics to aid digestion and to make the food as easy as possible on the stomach. The company has now expanded its food range into the cats' world. It's also one of the few companies that don't use any meat by-products.
Holistic Select Adult Health Anchovy, Sardine & Salmon Meals Recipe
As a brand with no known recalls, Holistic Select enjoys a privileged position in the eyes of pet owners. You can try this anchovy, sardine, and salmon meal for your dog for one of the tastiest meals you can order online.
It comes with 25% protein and a selection of leading ingredients from anchovy, sardines, brown rice, oatmeal, salmon meal, and canola oil. This combination adds high amounts of protein to the diet of your dog as well as excellent healthy fats from salmon. Antioxidants and probiotics are added to enrich the formula. It already enjoys success. It's rated 4.5 out of 5 on Chewy.com

Life's Abundance
You wouldn't guess it by the packaging, but Life's Abundance dog food hasn't been recalled. The company uses whole ingredients and it offers products at a competitive price. You can also find various dog supplements at Life's Abundance. For example, you can purchase skin-benefit formulas as well as mobility supplements that improve joint health from the brand.
Nature's Logic is one of the brands with a strong personal creed that doesn't allow it to use low-quality untested ingredients. They even offer organic dog food if you only want your doggie to consume the best foods.
At Nature's Recipe, there's an emphasis on natural ingredients. Its products are in production for over 35 years and they are made according to high standards. There are no by-product meals in their dog foods. You won't find artificial flavors in Nature's Recipe either. With no preservatives, their food has little to no chances of upsetting your dog's stomach. At the same time, your dog is safe from corn as the ingredient isn't used in the brand's treats. The brand also features a growing number of options for canned dog food.
Verus is one of the few brands that use free-dried prebiotics. Practically, it aims to be as beneficial as actual homemade dog food. Made from pure ingredients such as 100% free-range lamb, the company's foods are among the best. They are made under EU laws in certified European facilities.
Ziganture is another manufacturer with no known recalls. It has a very strict formulation policy that doesn't rely on soy, potatoes, wheat, corn, or gluten. It uses pure meat and healthy fats from sources such as sunflower oil. Most of its foods are made with fortified formulations that also contain vitamins and minerals.
Ziwi Peak is one of the few brands with no recalls that use beef. Their secret is the quality of the beef that makes it to the final dog food. Ziwi Peak only uses New Zealand grass-fed beef alongside quality air-dry lamb. This makes it one of the dog food companies which eliminates preservatives and which eliminates pathogenic bacteria by the air-drying lamb.

Should you support these brands?
In some cases, product recalls are not a clear indication that the current line of products of a company isn't safe. However, there should be a difference between companies that test their ingredients properly and those that allow certain uncooked foods to make it to the production line.
As a result, you should purchase the foods listed above to support these companies in their quest to produce ethical and sustainable dog food. Sure, some of them might not be as cheap as those you see in your local supermarket. Which dog food that hasn't been recalled is truly cheap? When you think about the long term health of your dog, this investment is probably the best you can make in your beloved pet.
Below is a list of brands reviewed in this article
Life's Abundance
Or make your pick from DFG Top recommended foods
Most Popular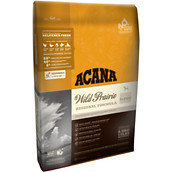 Best food Acana
Grain-Free
Ranch-raised beef & pork.
No added corn, soy, wheat or tapioca.
Made in the USA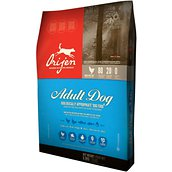 Best food Orijen
85% meat ingredients
Coated with freeze-dried liver
Made in the USA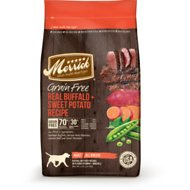 Best food Merrick
Grain-free recipe
real beef and sweet potato.
65% protein and healthy fat
35% fiber, produce, vitamins