There are hundreds of dog food brands out there spending millions of dollars to convince us dog owners to buy their dog food. This results in a slew of false advertising where the not-so-pretty details like unethical practices, substandard ingredients, and extensive recall lists are tucked away in a dark corner for no one to see.
Every dog food brand is marketed as "premium", "nutritious", and "fantastic for your dog", but is it really?
Dog Food .Guru will tell you!
Here at Dog Food.Guru, you will get unbiased up-to-date information about each dog food brand on the market. Our in-depth analysis of each brand will help you choose the best dog food for your beloved furry child.
Dog Food.Guru is founded by Sean Green, a leading developer of many different pet-related websites. He was also the mastermind behind PetMOZ.com, PetFoodTalk.com, DogFoodChat.com and PetCareEducation.com. A devoted pet owner, Sean strives to help dog owners everywhere make smart, educated decisions when it comes to providing top-notch care to their dogs.
Nutrition is one of the most important parts of your dog's health. The more you know about what's in your dog's food, the better choices you will make when it comes to your dog's diet.
Our Awesome Authors: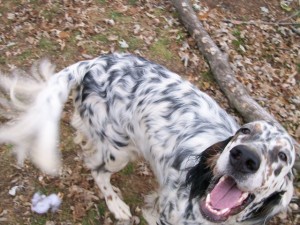 Carlotta Cooper is a freelance pet writer. She's a long-time contributing editor for the weekly dog show magazine Dog News. She's also the author of The Dog Adoption Bible, the Dog Writers Association of America Adoptashelter.com Award winner for 2013. In addition, she's written Canine Cuisine: 101 Natural Dog Food & Treat Recipes to Make Your Dog Healthy and Happy, as well as other books about pets and other animals. She guest writes numerous articles for web sites and blogs and is a frequent pet food reviewer.
Chiara Fucarino: Chiara Fucarino is an animal lover slash professional writer who sees nutrition as the most important part of a pet's health. Chiara has always been passionate about writing informative and eye-opening articles about responsible pet care and ownership. She currently has two awesome cats (seriously, they're the most interesting cats in the world), and one of her life goals is to adopt a pot-bellied pig.
Kate Barrington is a freelance writer specializing in the subjects of pets and health/fitness. She is an avid dog lover and proud owner of a golden retriever named Ginger. Kate has over 5 years of experience writing articles, blog posts and e-books about all aspects of pet care — she is also a contributor to several pet-related newsletters and websites.