Canidae Dog Food
Brief Overview
Canidae is a premium holistic pet food brand that offers a variety of healthy, natural, and holistic dog food product lines.This family-owned company (Canidae Pet Food Corporation) has been making premium dog food since 1997.
Who manufactures Canidae?
Even though Canidae Pet Food Corporation still owns Canidae dog food, they brought Diamond Pet Foods on board to manufacture their grain-free dog and cat kibble in 2005. American Nutrition manufactures many of the company's other pet foods.Today, Canidae Pet Food Corporation is secretive about their outsourcing. In 2007, Canidae customer service representative claimed that the company made their own food in their own facilities.
Even though they opened a new pet food manufacturing facility in Brownwood, Texas in 2012, they still have Diamond Pet Foods on board. This is proven by the recall Diamond Pet Foods issued in May 2012 that included Canidae dog food.
Disclosure: Please note that this post contains affiliate links, which will direct you to our partner sites. If you purchase the pet foods we recommend through those links, we may earn a small commission – at no extra cost to you.
Canidae Recalls 2017
Please Read First: If this statement is still here we are actively watching for new recalls. Below you will find a history of recalls. If you would like to know as SOON as we find out about a recalls visit:https://dogfood.guru/dog-food-recalls/ and fill out our Recall Alert form. We will ONLY email this list in the event of an actual recall. Once we stop watching for Recalls I will remove this statement.
We also encourage everyone to bookmark the site for future reference.
Latest Recalls List (From newest to oldest):
In May 2012, Diamond Pet Foods issued a voluntary recall of all the brands of dog food that was produced at their Gaston, South Carolina plant. Canidae was one of them. The reason for the voluntary recall is that 49 humans in 20 different states (as well as 2 people in Canada) were infected with Salmonella. It was found that the Salmonella outbreak was caused by the dog food produced in the South Carolina plant when the Michigan Department of Agriculture and Rural Development detected Salmonella in a bag of dry dog food produced by Diamond during a routine inspection. You can read more on this Salmonella outbreak here.
Learn how we Monitor for Recalls: https://dogfood.guru/dog-food-recalls/
Canidae Dog Food Coupons 2017

---
30% Off First Order + Free Shipping
on Canidae Dog Food
Canidae Reviews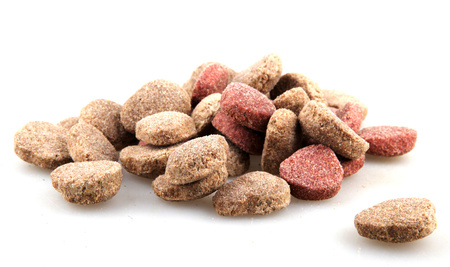 Canidae takes pride in the fact that all of their ingredients are human-grade and made in the United States.Even though they won't share a lot of information on where they outsource their food production, we know that they use USDA-inspected meat and that all of their formulations are produced in USDA, FDA, and AAFCO-approved facilities.Not only does Canidae use strict testing procedures, but they also use natural preservatives and high-quality grains, fruits, and vegetables from local producers.
Most of Canidae's dog food formulas are formulated for all life stages. Their dog food comes concentrated with different protein sources, including beef, bison, duck, lamb, salmon, and fish meal. However, some dog owners take issue with the fact that there's an unusually high rice content in some of Canidae's dog food formulas. The low concentration of vegetable proteins found in those same formulas allows for easier digestion in older or more food-sensitive dogs, so some dog owners are willing to overlook the high rice content.
Canidae dog food is pricey, but you know what they say: you get what you pay for. Canidae uses high-quality human-grade ingredients, so if you have to fork over $50 for a 24-pound bag of Canidae Grain-Free PURE Elements to ensure that your dog stays healthy, then so be it. However, we have Canidae dog food coupons that can help you save a few bucks. They can be found at the bottom of this page.
How would you rate Canidae?:

[gdrts_multi_stars_rating_auto series="gdsr-dog-food-reviews" style_size=40 style_type="font" style_font_name="star"]
Grain-Free PURE Elements is probably Canidae's healthiest line of dog food. Let's take a look at PURE Elements with Fresh Lamb.
Fresh lamb is the number one ingredient in this formula. It's completely grain-free, gluten-free, and without antibiotics, hormones, or fillers. In fact, this formula has only 10 key ingredients to assist with digestion issues in older or food-sensitive dogs. The carbohydrates come from sweet potatoes, peas, and chickpeas. This premium dog food product is ideal for dogs with food sensitivities, given its small ingredient list.
Where you can buy Canidae?

---
30% Off First Order + Free Shipping
on Canidae Dog Food
Canidae dog food is available at PetCo and a variety of independent pet food & supply stores across the U.S. Use this store locator to find the nearest Canidae retail store.
Canidae dog food is also available online at Wag.com, PetFoodDirect.com, and at least 20 other online pet food retailers.
Updated February 16, 2014