Natural Balance Dog Food
Natural Balance was founded in 1989 by Dick Van Patten, an actor and animal welfare advocator who wanted to give dog owners a chance to feed their pets holistic food instead of the low-quality dog food that was available on the shelves at the time. Today, Natural Balance is marketed as a healthy and natural brand with the slogan, "Truly The Food For A Lifetime." Natural Balance is a privately-owned company, but the pet food giant Diamond Pet Foods manufactures its recipes. Let's take a look at our Natural Balance dog food review to see if it's something you should be feeding your dog from puppyhood to seniorhood.
Disclosure: Please note that this post contains affiliate links, which will direct you to our partner sites. If you purchase the pet foods we recommend through those links, we may earn a small commission – at no extra cost to you.
Natural Balance Recalls 2018
At Dog Food Guru, we actively watch for new Natural Balance recalls, which are outlined below. If you would like to know as soon as we find out about a recalls visit: this page and fill out our Recall Alert form. We will only email this list in the event of an actual recall. We also encourage everyone to bookmark the site for future reference.
Latest Recalls List:
In December 2011, Diamond Pet Foods discovered Salmonella in their production facility in Gaston, S.C. As a precautionary measure, they announced a massive recall for their brands, including Natural Balance. The following Natural Balance dry dog foods were recalled: Sweet Potato & Venison, Lamb Meal & Rice, Sweet Potato & Bison, Vegetarian, Lamb Meal & Brown Rice Large Breed, and Lamb Meal & Brown Rice Small Breed.
On June 19, 2010, Natural Balance Pet Foods, Inc. (this was before Diamond Pet Foods bought them out) issued a voluntary recall of the Natural Balance Sweet Potato & Chicken Dry Dog Food because it was possibly contaminated with Salmonella bacteria.
Learn how we monitor for recalls here.
Consumer Ratings
[gdrts_multi_stars_rating_auto series="gdsr-dog-food-reviews" style_size=40 style_type="font" style_font_name="star"]
Natural Balance Coupons 2018
Natural Balance Dog Food Review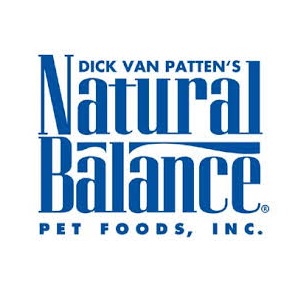 Natural Balance has full confidence in the quality of its ingredients, and the company wants dog owners to feel the same way. That's why they started the "Buy With Confidence" program. Dog owners can buy a bag of Natural Balance dog food, visit the website, select the formula in the bag, and then put down the best buy date. They will be supplied with the laboratory test results of the very bag they purchased. If that doesn't boost a dog owner's confidence in the product, then we don't know what will!
However, just because Natural Balance is concerned with ensuring their customers' confidence in their product doesn't answer all of our questions. It's always wise to do some research. That's why we're here!
Let's take a look at what Natural Balance really puts in their dog food, and then let's talk about whether or not we should be confident in this brand.
Natural Balance takes pride in the fact that they put human-grade meat in their formulas. The grains and vegetables are marketed as high-quality, as well. Given the fact that Diamond Foods manufactures Natural Balance dog food, we're a little skeptical of this claim.
However, the ingredient list doesn't lie.
Let's take a look at the top five ingredients:
Chicken
Chicken broth
Sweet potatoes
Potatoes
Dehydrated potatoes
We like that chicken is the first ingredient, but one concern we have is that it's whole chicken meat (instead of chicken meal) because it consists of 80% water, which, along with some important nutrients, is lost after being cooked. The carbohydrate sources (sweet potatoes, potatoes, and dehydrated potatoes) provide enough energy.
Overall, these ingredients look good. However, there's one ingredient we're a little worried about – sodium nitrite. It's a carcinogenic ingredient. Also, some Natural Balance formulas contain grains that can cause allergic reactions in dogs. If your dog has food-based allergies, you'd be better off putting him on a grain-free diet.
In conclusion, we consider Natural Balance dog food to be an above-average dog food brand, but we recommend checking out the ingredient list first before buying a bag.
Natural Balance Dog Food Product Lines
Natural Balance offers several product lines to serve the needs of all dogs, whether they have allergies, food sensitivities, or a need for weight loss. For more information on each of the Natural Balance dog food reviews, click on the link below.
In-Depth Look At Natural Balance Limited Ingredient Diets Sweet Potato & Venison
Let's take a look at the Sweet Potato & Venison recipe to see if it contains the balanced nutrition your pup needs. The purpose of this line of products is to offer dogs alternative protein sources, as well as a recipe with fewer ingredients to decrease the chance of allergies or food sensitivities. This recipe is grain-free and contains a lower amount of carbs, which is ideal for any dog food.
Ingredients include sweet potatoes, venison, pea protein, potato protein, and canola oil, which are all fine for your pup to eat. However, plant protein is harder for dogs to digest than meat protein, so pay close attention to how your dog reacts if you choose to feed him this formula. These first five ingredients provide tons of additional health benefits, though. Fatty acids from canola oil and flaxseed help keep your dog's skin and coat healthy and beautiful. There are no fillers or preservatives, either, which is a huge plus. This formula contains 20% crude protein and 10% crude fat.
Overall, it looks like this formula is a solid formula to feed your dog.
Where Can You Buy Natural Balance Dog Food?
Natural Balance dog food is available both online and at brick-and-mortar stores. If you visit Natural Balance's website, you'll see a store locator at the top of the page. Enter your zip code, and they'll show you the closest retailers that carry Natural Balance dog food.
Interested in learning about other top dog food brands after reading this Natural Balance dog food review? Here's a look at our thoughts on Acana and Wellness.