Best Dog Food for a Large Breed Dog
The Ultimate Large Breed Dog Food Buyer's Guide
Skip To Detailed Recommendations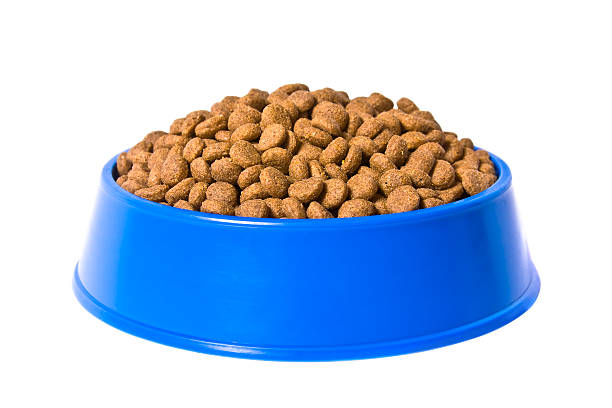 They may not fit in your purse, your lap, or at the foot of your bed, but large breed dogs are some of the most beloved household pets, from Collies to Cane Corsos and Labs. Whether you're already a loving parent of a Golden Doodle, or you're interested in adopting a Husky puppy, this guide will help you choose a healthy, delicious food for your large breed dog.
Disclosure: Please note that this post contains affiliate links, which will direct you to our partner sites. If you purchase the pet foods we recommend through those links, we may earn a small commission – at no extra cost to you.
Quick Look: Top 3 Best Dog Foods For Large Breeds
Victor Yukon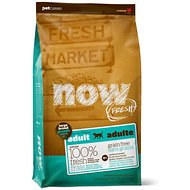 Now Fresh

---
30% Off + Free Shipping
on dog food for Large Breeds
Diet & Nutrition for Large Breed Dogs
There's nothing cut-and-dried about determining the right diet for a large breed dog. One bag of grade A, nutrition-packed dog food may work wonders for a 50-pound Dalmatian but skimp in comparison for a 200-pound Great Dane, which is why it's essential to try out different formulas until you find one that is best suited for your pet.
Some breeds are quite active, while others spend most of their time resting, so your dog's diet will depend on his or her activity level, as well as factors like weight, size, age, and metabolism.
According to the National Research Council of the National Academies, an active adult dog weighing 70 pounds requires an average daily caloric intake of 1740 calories. Dogs that have been spayed/neutered, are older, or are less active may need slightly fewer calories.
What to Feed a Large Breed Dog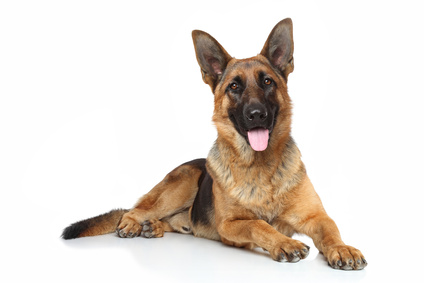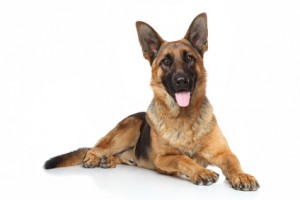 After you choose a dog food with quality ingredients, you'll need to develop a feeding routine for your large breed dog. We suggest avoiding free-feeding and opting to measure out your dog's meals two to three times a day. Leave each meal out for only an hour and a half to give your pet time to finish the food.
Protein and fat should be the main ingredients in your dog's diet. Ideally, you will select a formula that features:
Two to three quality sources of meat protein (whole chicken, beef, fish, lamb)
A healthy source of fat (chicken fat, vegetable oil, fish oil)
DHA for brain and eye development
A quality source of fiber like rice, barley, oats, grains, or cereal (unless the dog has sensitivities)
Try to avoid formulas that contain common allergens (corn, soy, wheat), excessive protein, excessive carbs, by-products, fillers, sweeteners, artificial flavors, and preservatives.
Recommended Dog Food Brands
There is no magic bullet when it comes to your dog's diet, but we've selected a variety of top-selling, nutritious foods that are popular among large breeds. Keep in mind, your dog's diet may need to change as he or she grows and ages from a puppy to a senior dog.
---
Best Dog Foods for Large Breed Puppies
To ensure your large breed puppy is receiving the nourishment he or she needs to grow, the food you choose should cover a few bases. Large breeds grow extremely quickly, making puppies susceptible to developmental orthopedic disease (DOD), caused by overfeeding, free-feeding, or excessive nutrients and protein. To avoid DOD, ensure your large breed puppy's diet follows these recommendations:
Diet is complete and balanced for "all life stages" according to AAFCO
Diets that have been tested in feeding trials are preferred to those that have only been formulated according to AAFCO guidelines
Diet consists of dry matter content of about 30 percent protein and 9 percent fat
Based on the recommendations, here are our top picks for large breed puppy food.
1

These USDA-inspected ingredients are delivered fresh each morning to the Fromm family facilities in Wisconsin and are free of corn, wheat, and soy. With the correct calcium to phosphorus ratio, as well as added DHA-rich salmon oil, we're confident in the Fromm Large Breed Puppy Gold Formula to nourish your growing dog.
Main Ingredients: Duck, Chicken Meal, Chicken, Oatmeal, Pearled Barley, Menhaden Fish Meal, Lamb, Potatoes
Protein: 26%
Fat: 14%
Fiber: 3.5%
Calories: 389 kcal/cup
2

The Wellness Complete formula is power-packed with nutrients to support a developing large breed puppy. The ingredients contain flaxseed for a healthy coat and skin, taurine for heart support, and DHA for proper brain development. The formula is also recommended for pregnant and nursing mothers.
Main Ingredients: Deboned Chicken, Chicken Meal, Peas, Ground Brown Rice, Salmon Meal, Oatmeal, Barley
Protein: 29%
Fat: 13%
Fiber: 5%
Calories: 367 kcal/cup
---
Best Dog Foods for Large Breed Adults
As a large breed dog becomes full-grown, he or she will need to transition to a new diet, including an adult or all life stages dog food. Typically, a large breed adult dog should eat two meals each day, split between 1740 calories and containing quality sources of protein and fat.
1

The ACANA Wild Prairie Regional Formula is an all life stages food loaded with natural ingredients and added benefits. Made in the company's state-of-the-art facility in Kentucky, the formula is grain-free, high in protein, and low in carbs. Highly active large breeds will benefit from ingredients like glucosamine and chondroitin for joint support, omega-3 for healthy skin and coat, and vegetables and botanicals for digestion.
Main Ingredients: Deboned Chicken, Chicken Meal, Green Peas, Turkey Meal, Chicken Liver Oil
Protein: 31%
Fat: 17%
Fiber: 5%
Calories: 434 kcal/cup
2
Because of its high protein levels, this grain and gluten-free formula is catered to active large breeds, as well as dogs with allergies. Refraining from the use of artificial colors, flavors, and preservatives, the all life stages food supports digestive and immune system health. If your large breed enjoys fish, give this Victor Yukon formula a try.
Main Ingredients: Salmon, Menhaden Fish Meal, Sweet Potato, Peas, Canola Oil, Dehydrated Alfalfa Meal
Protein: 32%
Fat: 15%
Fiber: 3.8%
Calories: 398 kcal/cup
3

Made from fresh turkey, salmon, and duck, this formula is free of common allergens and irritants like corn, wheat, soy, gluten, beef, by-products, and artificial preservatives. Now Fresh Grain-Free features stellar benefits like New Zealand green mussels, glucosamine, and chondroitin for healthy joints; added L-Carnitine for a healthy heart and lean muscle; taurine for healthy vision and heart function; and added pre- and probiotics for improved digestion.
Main Ingredients: Deboned Turkey, Whole Dried Egg, Potatoes, Peas, Potato Flour, Tapioca
Protein: 27%
Fat: 13%
Fiber: 3%
Calories: 363 kcal/cup
4

Designed specifically for large dogs over 50 pounds, Fromm Large Breed Adult Gold is one of our favorite selections.  Chicken cartilage is added for a natural form of glucosamine to keep joints supple, and the food is easy to digest since it's free of wheat, corn, or soy.
Plus, Fromm is a family-owned company in Wisconsin, and they make their food in small batches every morning.
Main Ingredients: Duck, chicken meal, chicken, oatmeal, pearled barley, brown rice, white rice
Protein: 23%
Fat: 12%
Fiber: 3.5%
Calories: 378 kcal/cup
---
Best Dog Food for the Senior Large Breed Dog
Many large breed dogs live into their teen years, so you'll need to adjust their diet as necessary. Large breed dogs are susceptible to obesity as they age, so part of this adjustment may include decreasing meal sizes or opting for a lower-calorie food. However, limiting portions can cause your dog to skimp on protein and lose muscle tone.
If your dog is losing muscle strength, look for a senior dog food that has a higher percentage of protein. High amounts of protein are perfectly healthy unless he or she has kidney issues. By limiting portions and increasing exercise, your older dog can be perfectly healthy.
1

With high levels of quality protein, Orijen Senior helps maintain muscle strength as large breeds age and become less active. Made of 80 percent meats and fish, the food is low-glycemic and low-carb to help keep blood sugar steady. The food also contains natural sources of glucosamine and chondroitin to keep joints healthy.
Main Ingredients: Chicken meat, whole eggs, turkey meat, whole herring, chicken liver, flounder, turkey liver
Protein: 38%
Fat: 15%
Fiber: 8%
Calories: 445 kcal/cup
---
Additional Dietary and Health Considerations For Large Breed Dogs
Feeding your large breed dog a nutritious, high-quality food is a great way to keep him or her healthy over the years, but there are other common dietary and health issues to consider that can't be tackled with a healthy food alone. Commonly, large breed dogs suffer from obesity as they get older, which puts added stress on their joints and bones and increases the likelihood of developing arthritis, elbow dysplasia, or hip dysplasia. If your large breed dog is suffering from one of these diseases, get in touch with your veterinarian to discuss specialty dog food options and other treatments.
Below is a list of Products reviewed in this article