Science Diet Dog Food
Science Diet Dog Food Overview
Produced by Hill's Pet Nutrition, Science Diet is a pet food brand specifically created to provide a formula for each and every type of dog out there. Whether your dog is young, old, overweight, underweight, pregnant, allergic, or perfectly healthy, Science Diet's got a formula that meets all of your dog's nutritional needs. Even though there are good intentions behind Science Diet dog food, some dog owners may take issue with the fact that the formulas aren't holistic at all. This brand is well-known for being recommended by veterinarians, but do those veterinarians know what they're talking about? Let's find out!
Who manufactures Science Diet?
Science Diet dog food is manufactured by Hill's Pet Nutrition, which is owned by Colgate-Palmolive.
Disclosure: Please note that this post contains affiliate links, which will direct you to our partner sites. If you purchase the pet foods we recommend through those links, we may earn a small commission – at no extra cost to you.
Science Diet Recalls 2017
Please Read First: If this statement is still here we are actively watching for new recalls. Below you will find a history of recalls. If you would like to know as SOON as we find out about a recalls visit:https://dogfood.guru/dog-food-recalls/ and fill out our Recall Alert form. We will ONLY email this list in the event of an actual recall. Once we stop watching for Recalls I will remove this statement.
We also encourage everyone to bookmark the site for future reference.
Latest Recalls List (From newest to oldest):
Learn how we Monitor for Recalls: https://dogfood.guru/dog-food-recalls/
Science Diet Dog Food Coupons
---

30% Off First Order + Free Shipping

---

Free Shipping on Orders over $35
Science Diet Reviews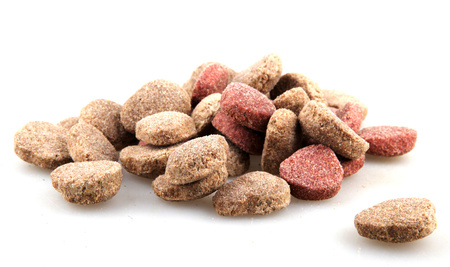 Science Diet dog food can be, well, too "science-y" for us. Not only do they load their formulas with cheap fillers, by-products, and artificial ingredients, but they also recently received approval for a patent that allowed them to increase the shelf life of their pet food by – get this – applying a polymer film coating to the food. Sounds yummy, doesn't it? Hill's is starting to realize that dog owners actively avoid Science Diet dog food because of the subpar quality of the ingredients they pump into their formulas, so they just announced that they would be reformulating their recipes to include better ingredients. However, they still firmly believe that consumers should be "making product choices based primarily on the overall promise of nutrition and clinical research (rather than a set criteria for ingredients)." If you ask us, we're not particularly hopeful. While it's great that they're improving their formulas to include more natural ingredients, it would take an entire overhaul for them to offer dog food that's really as high-quality as they claim. Let's take a look at the top 5 ingredients in their dog food: Whole grain corn (a cheap filler), soybean mill run (another cheap filler), chicken by-product meal (basically what's left of a slaughtered chicken after the prime cuts are removed… all dried up and ground up), powdered cellulose (you guessed it – a cheap filler that's no better than sawdust), and corn gluten meal (yet another cheap filler) Filler, filler, and more filler. That's all Science Diet dog food is. It's basically junk food, like Little Debbie's cakes. It looks like this brand lives up to its name, because there's hardly anything natural about Science Diet dog food. This brand is marketed as being "highly recommended by veterinarians". If those claims are true, then we're sorry to say that you shouldn't trust any veterinarian who sells Science Diet dog food in their office, much less recommends them to dog owners.
Science Diet Consumer Ratings:
[gdrts_multi_stars_rating_auto series="gdsr-dog-food-reviews" style_size=40 style_type="font" style_font_name="star"]
Our Science Diet's Puppy Healthy Development Original formula review:
It's really important to put a pregnant or nursing dog on a healthy diet because the nutrients she gets are passed down to her puppies. That's why we're particularly interested in Science Diet's Puppy Healthy Development Original formula. It's recommended for puppies up to 1 year old, as well as pregnant or nursing dogs. According to Science Diet's website, the benefits this formula brings include healthy mobility and skeletal development; healthy development of brain, eyes, and learning ability; strong immune system; and ideal body weight. Should we believe those claims? Let's take a look at the top 5 ingredients in this formula: Chicken meal, cracked pearled barley, whole grain wheat, pork meal, and whole grain corn. Okay, that's not so bad. Both the chicken meal and pork meal are excellent sources of protein. However, the pearled barley, wheat, and corn are simply nothing but grain fillers. Those can cause constipation or allergic reactions. All in all, we see Science Diet's Puppy Healthy Development Original Formula as a strictly "middle of the road" formula – not too great, and not too bad.
Where can you buy Science Diet?
---

30% Off First Order + Free Shipping

---

Free Shipping on Orders over $35
Science Diet's Prescription Diet product line is available only through veterinarians. The "regular" Science Diet dog food is available in most big box pet stores. You can also grab some at Hill's Pet Nutrition's website, or use their store locator to find the closest retailer to you. Simply go to Hill's website, and then click on "Buy Now" at the top of the page. Next, click on "Find a Store" and then enter your zip code.