Pro Plan Dog Food
Brief Overview
ProPlan is the top-of-the-line food for Purina, one of the biggest pet food companies in the world. It's fed by lots of dog owners, breeders, dog show people, and other dog professionals with excellent results. The individual dog owner looking for foods with the best ingredients may not like ProPlan. If you don't like grain or corn, you won't like this food. But ProPlan has a long history of providing good nutrition for dogs.
Disclosure: Please note that this post contains affiliate links, which will direct you to our partner sites. If you purchase the pet foods we recommend through those links, we may earn a small commission – at no extra cost to you.
Who manufactures ProPlan?
ProPlan is made by Nestle-Purina, one of the largest pet food manufacturers in the world. The company is headquartered in St. Louis, Missouri. Purina makes over 30 well-known brands of pet food. They have global revenue of over $12 billion from pet food sales. Purina makes their own foods and has a number of plants throughout the United States.
ProPlan Recalls 2017
Please Read First: If this statement is still here we are actively watching for new recalls. Below you will find a history of recalls. If you would like to know as SOON as we find out about a recalls visit:https://dogfood.guru/dog-food-recalls/ and fill out our Recall Alert form. We will ONLY email this list in the event of an actual recall. Once we stop watching for Recalls I will remove this statement.
We also encourage everyone to bookmark the site for future reference.
Latest Recalls List (From newest to oldest):
Learn how we Monitor for Recalls: https://dogfood.guru/dog-food-recalls/
Pro Plan Dog Food Coupons 2017

---
30% Off First Order + Free Shipping
on Pro Plan Dog Food
Pro Plan Reviews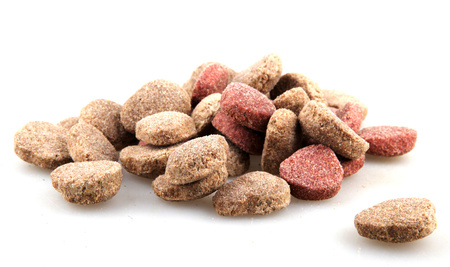 ProPlan's foods used to be much easier to understand before they made them what is probably meant to be more customer-friendly or appealing for marketing purposes. Now they have names like "Sport," "Savor," "Focus," and "Select." Who knows what that stuff means? If you have been feeding your dog this food for a long time, you can find the same ProPlan formula and keep feeding it. As far as we can tell, the formulas haven't changed. But if you're not familiar with ProPlan's foods, then you'll have to read the labels/bags or check out the ProPlan website to see the life stages, breeds/sizes, special needs formulas, and other kinds of foods available.
Many times when a food changes their packaging it means there is also a change in formula, so this is something you should beware of when buying pet food. Or, it means that the food is now being sold in a smaller bag – usually for the same price you were paying for a larger amount. This has been happening regularly in the last 10-15 years. The large bags of ProPlan sold in pet food stores used to be 44 lbs., for example. Now they are 37.5 pounds. The move toward smaller bags in ProPlan has been slower than in many other dog foods, but it's something that is happening throughout the pet food industry, as many owners can attest. Pet food companies will tell you that pet owners prefer smaller bags because they are easier to carry and handle but the truth is that pet food companies simply make more money by charging the same price for smaller bags of food.
ProPlan makes kibble and canned food as well as snacks and treats in most of their formulas. They have foods for puppies, adult dogs, and senior dogs. They make food for Toy, small, large, and giant dogs. And they have weight management foods and food for dogs with sensitive skin and stomachs. ProPlan includes nearly 100 products. You can find foods with various meat proteins as well as protein to fat formulations and even some limited ingredient diets.
ProPlan does tend to use corn in many of their foods (with the exception of some of their special needs diets). They also use some other ingredients that people who read dog food labels carefully will dislike such as poultry by-product meal, animal fat, and animal digest, as well as synthetic vitamin K. Absolutely, these are lower quality ingredients. However, ProPlan, made by Purina, is backed up by excellent dog food nutritional research. ProPlan and other Purina foods have decades of healthy dogs with long lives to back up their foods. It's hard to argue with that kind of success. Their foods also have a good record when it comes to quality assurance. We may not like all of the individual ingredients in the foods, but the foods appear to be good for dogs.
We have to say that ProPlan is a good food based on years of evidence. We know lots of dog people who feed this food and they have dogs who routinely live long, healthy lives into their teen years. We know that this goes against the preference for human quality ingredients in dog foods. If the ingredients bother you, you can feed something else. But dogs who eat ProPlan do very well.
ProPlan Consumer Ratings:
[gdrts_multi_stars_rating_auto series="gdsr-dog-food-reviews" style_size=40 style_type="font" style_font_name="star"]
Our ProPlan Sport All Life Stages Salmon & Rice formula Review:
ProPlan Sport includes a total of seven products:
All life stages Active 26/16 protein/fat formula dry kibble formula
All life stages Advanced 26/16 protein/fat formula
All life stages Performance 30/20 formula
All life stages Salmon & Rice formula
Adult training treats
Adult Prime Bar Pre-Exercise Nutritional Supplement
Adult ReFuel Bar Post Exercise Nutritional Supplement.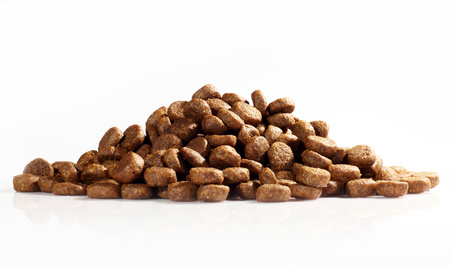 The ProPlan Sport line of foods is for active dogs, especially dogs who expend a great deal of energy in activities such as agility, hunting, hard running and playing, actively showing, breeding, and pursuing other strenuous endeavors. The kibbles are all life stage products so they are suitable for dogs that are puppies, adults, seniors, or gestating females.
Previously the Sport line of kibbles only featured Performance (30/20 protein/fat) but ProPlan added the Active and Advanced kibbles in the last couple of years. You should note that ProPlan Sport Salmon & Rice is not the same food as Select Adult Sensitive Skin & Stomach Formula. Many people choose that formula because they have a dog with sensitive skin or stomach problems or because the ingredients are somewhat better than some of the other ProPlan foods.
The ProPlan Salmon & Rice formula is also 30/20 protein/fat. This formula usually gets very good reviews from people who feed it to their dogs, whether they have previously fed other ProPlan formulas or they are coming to this food from another brand. However, other than the use of salmon in the food instead of chicken, this food is very similar to the other Sport formulas.
On a dry matter basis the Sport Salmon & Rice formula has 34 percent protein, 22.7 percent fat, 3.4 percent fiber, and 30.7 percent carbohydrates. That's a rather low percentage of carbs considering the amount of corn in the food. The food has 496 calories per cup so it's very rich and dogs who aren't very active can easily get fat eating this food.
The first five ingredients in this food are Salmon, corn gluten meal, brewers rice, poultry by-product meal (natural source of glucosamine), and whole grain corn. Salmon is a good ingredient for dogs and an excellent source of omega-3 fatty acid. It's 46 percent protein and 54 percent fat but dogs are able to obtain most of the protein from this food (fish have a biological value of about 76). However, since this is whole salmon it would contain a lot of moisture. When the moisture is removed by cooking, this ingredient (by weight) would come lower in the list.
The second ingredient is corn gluten meal and the fifth ingredient is whole grain corn. That's a lot of corn in the first five ingredients and you would be right in thinking this food contains a lot of grain. Corn gluten meal is typically added to dog food not as a carb but for its high protein content. Corn gluten meal can have 40 to 60 percent protein so it adds a lot of protein to dog foods. Corn gluten meal is a golden powder. Whole grain corn is a bulkier ingredient with a lower protein percentage. It usually has around 6-8 percent protein and is mostly carbohydrates. Obviously, any dog that has allergy problems with corn will need to avoid this food. Plant sources of protein are usually harder for dogs to digest than meat sources of protein, though dog food manufacturers go to great lengths to try to make every source of protein palatable and easily digested. The food also includes corn germ meal later in the list.
The third ingredient is brewers rice. AAFCO defines brewers rice as the small milled fragments of rice kernels that have been separated from the larger kernels of milled rice. It's a by-product of the rice milling industry. It doesn't have a lot of nutritional value but it's often used in dog foods to provide texture and structure to the food. However, it's not usually something you want to see in large quantities.
The fourth ingredient is poultry by-product meal (natural source of glucosamine). Poultry is not as well-defined as, say, chicken or turkey, so that's less than desirable. And a by-product meal is usually not as good as meatier parts of the animal protein. However, there are some acceptable "by-products" that would include chicken necks and organ meats. This ingredient, which appears in lots of ProPlan foods, isn't as good as anyone could wish. As a natural source of glucosamine it probably includes cartilage from the poultry.
The food also includes animal fat – an unnamed fat source, which is less than desirable; fish meal that likely includes the artificial preservative ethoxyquin. And it includes animal digest which is from another unnamed source – and digest isn't that great anyway. To top things off, the food also has synthetic vitamin K. It's chock full of ingredients that any dog food site will tell you to avoid.
One thing we do like about the ProPlan foods is the fact that Purina uses animal food testing for the AAFCO approvals instead of nutrient profiles. While some people will tell you that AAFCO testing isn't very strict, we think it's better than nutrient profiles. Making sure that at least a few dogs have eaten a food and done well on it for six months is a considerable achievement. It's also expensive so we respect companies that go to those lengths to back up their foods.
We know, according to all the dog food rules, you should avoid this food. Nevertheless, we also know lots of people who feed their dogs ProPlan Sport All Life Stages Salmon & Rice formula and other ProPlan formulas and the dogs look great. They're active. They live long, healthy lives. Some of these people have been breeding and showing dogs and hunting with their dogs for decades feeding these foods. Plus, when other foods with better ingredients have recalls, ProPlan doesn't. We have to recommend this food and other ProPlan formulas unless your dog has a problem with corn or some other particular ingredient in the foods. These are just the facts.
Where can you buy ProPlan?
---

30% Off First Order + Free Shipping

---

Free Shipping on Orders over $35
You can purchase ProPlan dog foods at specialty pet food stores, feed stores that sell Purina products such as Tractor Supply Company store, and online from pet food retailers.