How to Deal with Common Doggy Digestive Issues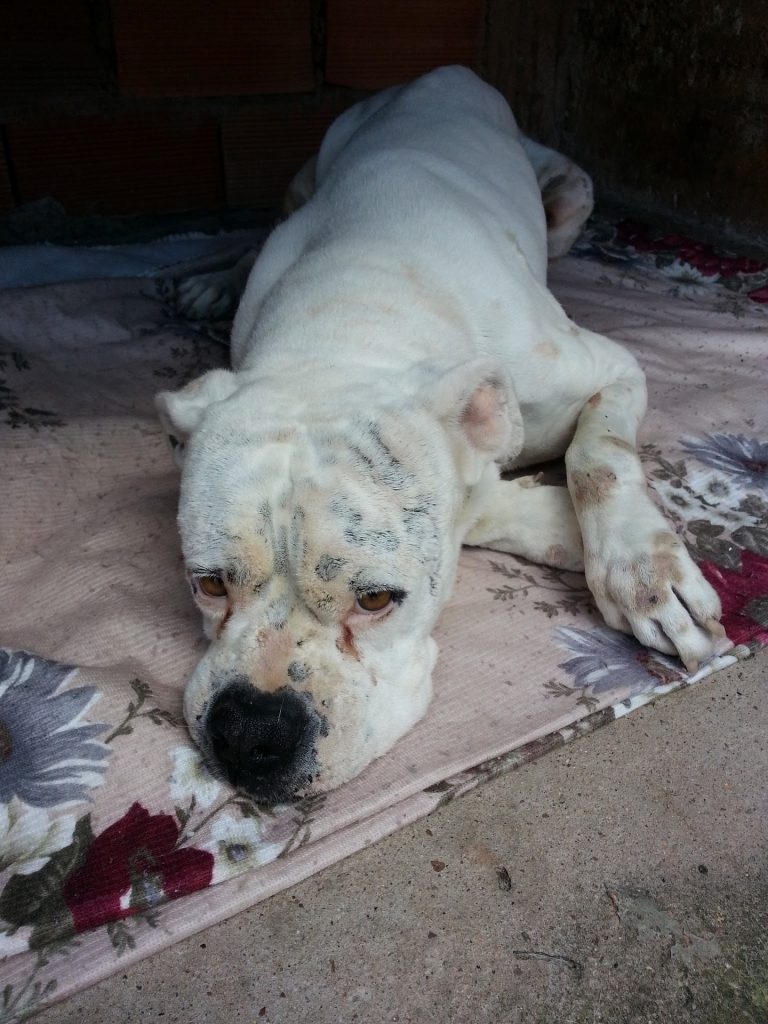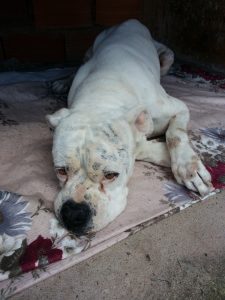 As a dog parent, or as any pet parent, you are most probably aware that at some point, your pet may face health conditions that could be detrimental to their overall well-being. Naturally, we can recognise that these moments are challenging to deal with, whether you are an experienced pet owner or a complete newbie.
If you are in the process of welcoming a new four-legged friend to your home, then you are in the right place. When conducting some research on what you should know when looking after your dog, we have compiled a helpful guide below, detailing some of the ways that you could deal with common doggy digestive issues.
Whether you are the parent of a big or small pup, we are confident that you should find something of value below. Read on for more!
Common Digestive Issues
Before going any further, it is probably worth noting some of the most common digestive issues that your dog might face. Knowing what your dog could experience before bringing them into your home gives you the knowledge that you need to prepare yourself for these potential eventualities.
Common doggy digestive issues can include the following:
Canine Parvovirus: This digestive issue could be a fatal one for your dog; it is estimated that roughly 80% of dogs who are diagnosed with Parvovirus die from it. As it is such a highly contagious illness, there is a high chance that your dog could develop this condition at some point. So, it is worth being aware of the symptoms as soon as possible, so you can act as quickly as possible when in this position. Symptoms could include such things as vomiting, diarrhoea with blood in it, collapsing, and fever.
Colitis: An inflammatory digestive issue that could affect your dog's intestine and colon; this is one gastric issue that numerous factors could cause. If it is discovered that your dog is experiencing this gastric issue, you should be able to notice the symptoms relatively quickly. Potential causes of colitis can include the consumption of a foreign body, the presence of parasites or worms in your dog's digestive tract, food allergies, and in some cases, inflammatory bowel disease and other related conditions. Much like that of other digestive issues that could affect your pup, this condition is generally easy to notice through the presence of symptoms like vomiting, diarrhoea, loss of appetite, blood in stool, and more.
Gastrointestinal (GI) Ulcers: This is a more general term than the other conditions that we have mentioned, as this is an umbrella term that could include any organ in your dog's body that makes up the digestive tract. From ulceration in the intestine and colon area to stomach ulcers, this could be a somewhat uncomfortable digestive issue for your dog. Like Canine Parvovirus, Colitis, and Gastritis, GI ulcers in your dog could be caused by numerous factors; this could include the consumption of a toxic substance, high-fat diet, chronic gastritis, various intestinal cancers, stress, and more. Once more, the potential symptoms that your dog could experience with ulcers overlap heavily with those that you would expect to see with other digestive issues, but could also include other less-common symptoms, such as anaemia, pale gums, and disorientation, but to name a few.
Cancer: This is the one word that many reading this and beyond feel somewhat uncomfortable hearing, whether concerning their own health, that of their dog's, or any other loved one in their lives. Specifically for dogs, there are three potential types of intestinal tumours that they could experience, which could lead to other GI issues, and in some cases, could also lead to their death. Like other cancers, they tend to develop slowly over time and could be noticed by pet parents through symptoms such as vomiting, with specks of blood within it. However, this is the one GI issue that could be somewhat more challenging to notice than others that have been mentioned.
Naturally, if you have found that your dog might be suffering from one of these conditions, you would want to know how best to maintain the condition, but also how you could prevent the gastric issue from developing.
Detailed below are some of the basic things that you could do as a devoted pet parent to prevent and care for the gastric issues that your dog might be suffering from.
Preventing and Caring for Gastric Issues in Your Dog
You could do several things as a pet parent to help positively contribute towards the health of your dog if they are found to be suffering from one of the conditions mentioned previously, as well as many other GI issues.
These preventative and caring measures could include any of the following:
Being Able to Afford Treatment: It goes without saying, but the last thing that you want to do is end up in financial strife when attempting to access the treatment that your dog might require. While there are organisations available that could contribute towards vets bills and potential medications, they do not always cover the entire cost of these treatment methods. Instead, it is a more contributory way of paying for your dog's treatment. Considering taking out dog insurance is one way to afford any treatment that your dog might require and should be considered before adopting your dog. While the policies themselves wouldn't be able to prevent your dog from developing one of the listed conditions, they should protect you and your bank account when faced with the potential situation. Insurance for dogs is available from providers like Everypaw. Their lifetime dog insurance has a range of cover levels to choose from, and their top two are 5 star rated by Defaqto. Policies from companies like this could positively contribute towards you being able to afford any treatments for gastrointestinal conditions that your dog may experience.
Doing Research and Being 'Clued-Up' On Potential Conditions: As humans, we enjoy knowing things and possessing knowledge of things that could affect our lives. Bearing this in mind, this is also something that could be done when wanting to effectively and positively manage the condition that your dog might be experiencing. By researching for yourself and having conversations with professionals on what you should be doing to manage your dog's condition, you would be extending and expanding your knowledge on the issue at hand and could also be contributing to the overall well-being of your dog. Which, naturally, is what you would want to do as a pet parent.
Monitoring Diet: Finally, with some GI issues caused by high-fat diets and other nutritional imbalances, by monitoring and making a note of what your dog is consuming, you could prevent them from developing any of the issues mentioned and beyond. Keeping a close eye on them while out for walks and doing what you can to keep them away from foreign bodies, you are doing what you possibly can as a pet parent to ensure their continued safety and good health.
We hope that you have found this piece insightful and interesting to run through and that you are feeling somewhat more prepared for what you and your dog could face in the future. While there is no guarantee that your dog might experience these issues, this could also be turned on its head; your dog may well go through its life without experiencing any of the conditions mentioned. It is difficult to say.
However, we hope that whatever you may face in your futures together, that you leave us with a better understanding of what you should do and with the confidence that what you choose to do would be making some difference to your beloved four-legged friend.