How to Choose the Right Puppy Food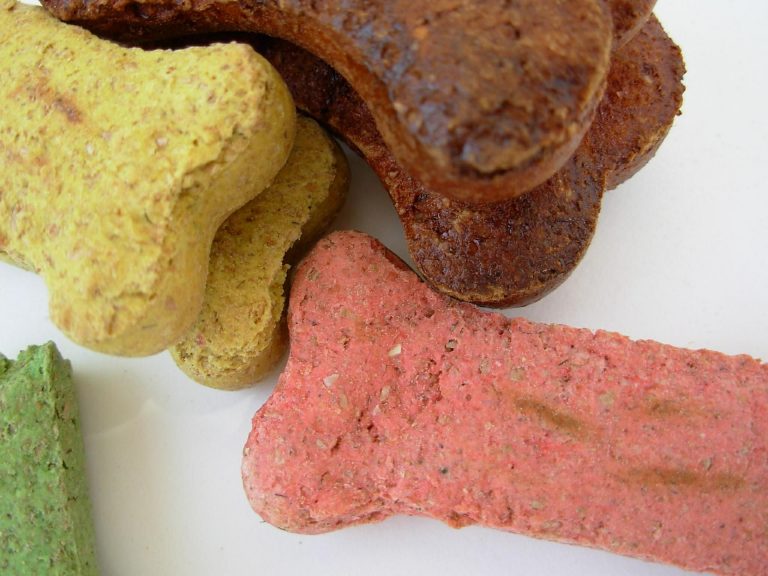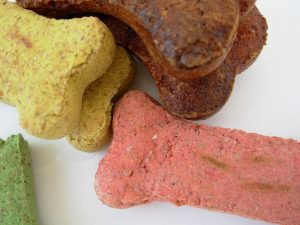 Although bringing a new puppy home is very exciting, it can prove challenging, especially if he or she is your first dog. You'll come across different types of dog food in pet stores, from puppy food to dog treats.
Before you spend your hard-earned money on the first dog food you stumble upon, consider speaking to a veterinarian for advice. Your vet will be able to advise you on the type of food your dog should eat to maintain a healthy and balanced diet. 
Puppy development
It's important to give your pet the best start in life so they remain healthy as they grow older. During the early stages, their joints will begin to grow and their eyes will start to develop. 
Digestion issues are common, and if you notice that your dog has a sensitive stomach, you might be forced to change your four-legged friend's diet on multiple occasions until you find something they can handle. During the first couple of years, you might notice that your dog is developing allergies. If this is the case, your local vet should provide treatment. Don't be surprised if they tell you to alter your pet's diet. 
Keep a close eye on the types of food you are feeding your dog, and under no circumstances should you feed your dog human food. If a puppy eats food containing sugar or chocolate, it may need urgent medical treatment.
Size matters
Most adult dogs eat once or twice per day, but when they are young, you will have to feed them four times each day. Puppies need plenty of food to help them grow. However, don't expect to fill your puppy's bowl whenever they seem hungry. Just put small amounts of food on their plate four times a day. As the dog grows, you can increase the size of the servings. 
Keep in mind that not all dogs are the same. Don't expect to feed a Pug the same food as a Great Dane. Look for food that is formulated for the type of puppy you have. If you overfeed your dog they could have digestion problems, and struggle to maintain a healthy weight. Feeding your dog the correct amount of food is of vital importance.  
Most puppies like eating dry food. You'll find a wide range of kibble available in most supermarkets and pet stores. Keeping kibble fresh is easier than keeping moist dog food fresh because it is dry. 
Feed your pet puppy food
Don't assume that dog food manufacturers create different types of food to boost sales. Adult dog food isn't suitable for your little pup, as it is processed differently. Unlike adult dog food, puppy food is easier to swallow so it doesn't get stuck in your pet's digestive system. Find puppy food that contains the correct balance of fat and protein. 
Once you find food your pup enjoys eating, stick to it. If you change the type of food they eat regularly, don't be surprised if they gain or lose weight. 
Research
Vets are known to charge their customers a lot of money. If you to avoid paying top-dollar for professional advice, do your own research. Dog owners and professionals often post important information about specific puppy foods and nutrition online. 
There are plenty of online forums, websites, and pages on social media platforms with vital information about dog nutrition. If you own a Golden Retriever, consider joining a group on Facebook or Instagram dedicated to the breed. You'll find tons of useful information about your pup, and you will be able to communicate with others in the group for tips and advice. 
Positive reinforcement 
Most modern dog trainers today train dogs using positive reinforcement techniques. You should begin training your canine 9 from the minute you take her home. 
Finding the right dog food is one challenge you'll face, but it's also important to ensure your dog doesn't eat food that might harm them. Teaching your dog to "leave it" is one of the easiest tricks you can teach your dog. For example, if you are taking your furry friend for a stroll, and they come across raspberries (raspberries are poisonous for dogs) on the ground, they might be tempted to eat them. If you manage to successfully teach your dog to "leave it", then you won't have to worry about them putting the raspberries into their mouth. 
You don't need to hire a professional dog trainer to teach your pup this command, just follow these simple steps:
Place some kibble on the ground

Just before your pup tries to eat the food, cover all of them with your hand.

Your pet will start to sniff your hands, which is normal, but as soon as they stop sniffing, say "leave it" and reward them with a treat. Don't reward them with the kibble on the ground, instead, have another treat in your hand. Not all dogs are motivated by dry food, so you should feed them their favorite snack, especially when teaching your pet a new trick. 

Do this over and over, and after a while when you think your dog has got the hang of it, place the kibble on the ground but don't cover it with your hand. Give them the "leave it" command as they approach the kibble, and if they don't eat it, give them a treat. 
Training dogs is lots of fun, and it will help you build a strong relationship with your pet. There are several dog training tutorials online. Some of the best trainers in the world publish videos for free on popular streaming platforms, so don't forget to check them out. 
Order puppy food online
What happens if you go to your local supermarket and you can't seem to find the puppy food you have been feeding your new best friend? Or perhaps you forgot to get dog food and you have run out. 
Most people in today's society work long hours. If you don't have the time to go to the pet store, you might want to consider buying an online dog food subscription. There are lots of online dog food stores on the web, and if you sign up for a monthly subscription, they will send you healthy puppy food to your door each month. This hassle-free service is ideal for those who struggle to find the time to go to the pet store to pick up dog food. 
Unlike most physical stores, you'll have no problem finding puppy food that suits your dog's size and age. If this is your first time buying treats and food online, consider reading reviews posted by genuine dog owners. Honest pet food reviews will give you an insight into the different products available on the web. 
Conclusion
By feeding your puppy the correct dog food, you are setting your pup up for life. As mentioned earlier, veterinarians are known for charging their clients a pretty penny for their services, so focusing on what your dog eats is extremely important.
If your pup doesn't like the food you give them, don't throw the food in the trash. It can take a little while for pups to adjust to food, so try to remain patient, especially when they are young.