Caring For Your New Puppy: A Practical Guide To The First Day At Home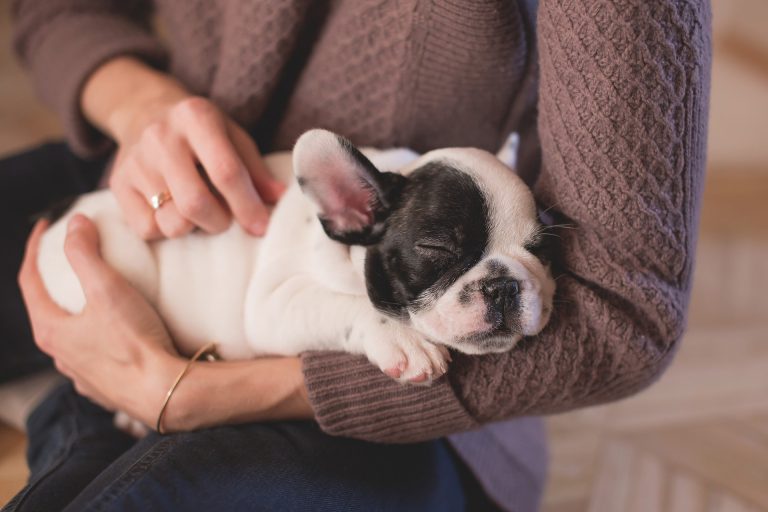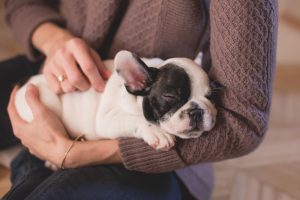 Getting a new puppy can be a joyous time for any family, if a bit nerve-wracking if this is your first dog or pet! It is vital to get things off on the right foot, and the early days and weeks are crucial bonding time for you and your new puppy.
Here is our practical guide to surviving the first 24 hours with your new puppy.
Be Prepared
It could help if you or someone at home has the day off work so that they can be with the puppy all day for those crucial first 24 hours. Leaving a puppy alone in a new environment can cause anxiety in your puppy, leading to accidents or misbehaviour. You also want your puppy to get used to you and your family – he or she can't do that unless you're at home!
It would help if you had all of the basics ready to go: bed, food, leads and collars, puppy training pads and toys. It could also help to have a separate area or room sectioned off for the puppy to begin with. Giving them their own space can gradually introduce them to the rest of the house and other pets.
Bringing Your Puppy Home
Bringing your puppy home can be a stressful time for them. This may be the first time your puppy has been separated from its mother and their first time in a carrier or car. It would be best if you were careful handling your puppy in the vehicle. It could help to offer some treats to help distract the puppy if they get distressed.
You could also consider having someone else drive while you sit in the back seat with the puppy in their carrier. This way, you can stroke and calm them and help them see you as someone trustworthy in scary situations.
Introducing Them To The Family
First impressions are just as important for dogs and puppies as they are for humans. Your puppy will be experiencing many different first encounters when they get to your home on that first day. Therefore, it is crucial that you make the first introductions at home calmly and slowly. This may be tricky if you have younger children, but they must understand that they need to approach the puppy calmly and quietly.
You should ideally introduce your puppy to family members one at a time, including other pets if you have any. Give the puppy time to get accustomed to the scent and sounds of each member of the family in turn. It could also help to have a quiet area for your puppy to retreat to if they get overwhelmed, such as a dog crate with blankets and toys for them to cuddle up with.
Feeding Time
It would help to decide on a feeding style before you bring your puppy home. Some dog owners prefer free feeding, where the dog is provided with food throughout the day that they can go to as and when they choose, while others prefer set meal times. You may find that it takes trial and error to find the right feeding style for you and your puppy.
The first feeding should be done in a quiet room, where your puppy feels comfortable and relaxed. Ideally, there should be no other pets or kids in the room to distract or worry the puppy while they're eating.
Buying Pet Supplies
If this is your first puppy, you might find that you need extra items that you didn't expect. If this is the case, you should ensure that you have a reliable pet supplier to turn to for additional items like toys, food and accessories. Check out the Time for Paws website for an idea of the kinds of things you might need for your puppy's first days and weeks in your home. It is essential to buy high-quality items for your puppy – just like humans, puppies need the best to truly thrive.
Playtime
Playtime is essential for any puppy to bond with their new family. It could help to ensure that you and your puppy have plenty of quality time together in those first hours at home. This can help them feel grounded and get used to you, your scent and your family.
It can help to ensure that all the family gets some time to spend with the puppy at playtime so that the puppy will be able to associate your home with good, positive experiences.
Preparing Your Puppy For Bed
Puppy's first night at home could be a tricky experience for you and them. They will likely be unused to being alone, so they may cry through the night or be restless in their bed or crate.
You should consider having a set bedtime from day one – this will help your puppy understand what is expected of them and help them adjust quickly. Where your puppy sleeps will be mainly up to personal preference – you may want to put their crate in your room so that you can be on hand if they need to go outside for the toilet or keep them in a separate room to encourage their independence.
Start Toilet Training Straight Away
Toilet training is crucial for your puppy, and you should start as soon as possible. Make sure you have plenty of puppy pads and give encouragement and rewards when the puppy uses the pad or goes to the toilet outside.
You should be prepared for accidents which are typical for puppies. Your puppy may need to go to the toilet as often as once every two hours, so you may find the first nights tricky.
Conclusion
Your puppy's first day at home can be challenging and stressful, but it can also be massively rewarding and fun. You should make sure that you go into puppy ownership with your eyes open. Puppies, like babies, are a lot of hard work. Take your time with your puppy, and make sure that they are comfortable and happy as far as possible. This will help you both get off to the best possible start and ensure that your relationship is a long and happy one.