What is Freeze-Dried Dog Food?


The raw food diet has been increasingly in popularity among concerned dog owners of late. Those who want the best for their dog have come to realize that the solution is provide their pets with a wholesome, natural and nutritious diet in the form of raw foods. Because making your own raw food at home isn't always practical, several pet food manufacturers have come up with a convenient solution – freeze-dried dog food.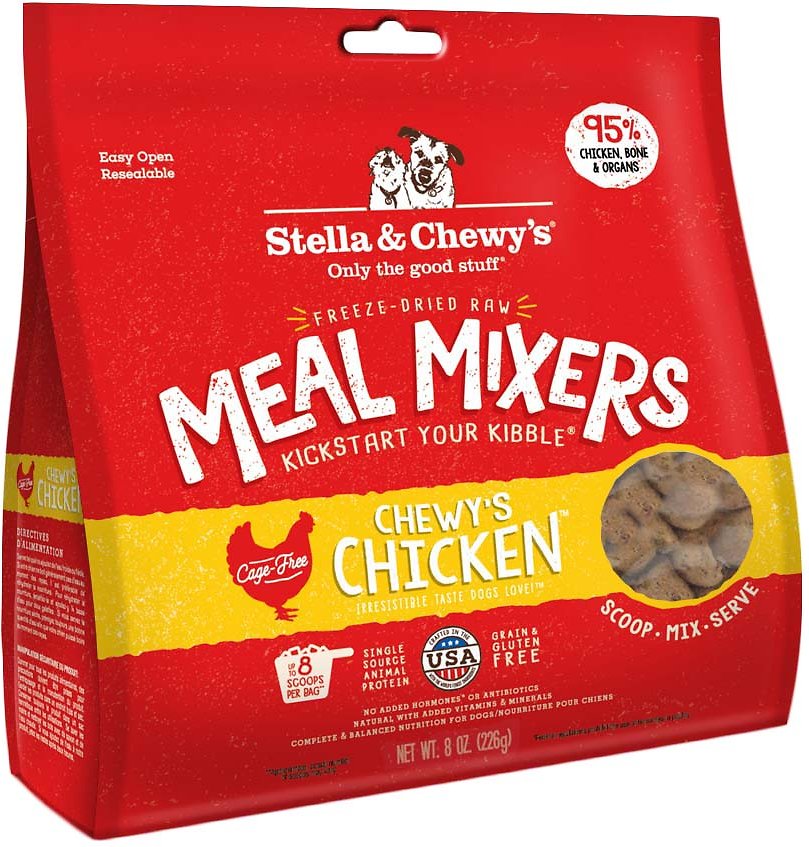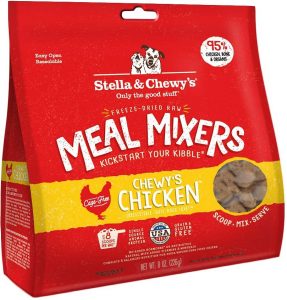 Benefits of Freeze-Dried Food
Freeze-dried dog food is simply raw food in freeze-dried form – because it is freeze-dried, it has a longer shelf-life and may not need to be refrigerated like fresh, raw food. This type of food is generally considered to be healthier for dogs than traditional commercial food because it is made from natural ingredients, free from artificial preservatives and by-products. Some of the benefits of freeze-dried dog foods include:
Healthier skin and coat
Improved digestion
Cleaner teeth, fewer dental problems
Smaller, more compact stools
Relief from food/skin allergies
Improved weight management
In addition to the health benefits of freeze-dried dog food, there is also the fact that it is naturally preserved. Most commercial pet food companies process their foods so much that they must be preserved using chemicals and other artificial compounds to keep them from going bad by the time they are sold. Not only are freeze-dried foods made with natural ingredients, but they are naturally preserved through the process of freeze-drying – only the water is removed, leaving al of the nutrients your dog needs still in the food.
Evaluating Freeze-Dried Raw Foods
When it comes to comparing freeze-dried dog foods to other foods, the place you want to start is, of course, the ingredients list. Because these foods are simply raw foods in freeze-dried form, you should expect to see an ingredients list full of whole, natural foods. Look for whole protein sources like chicken, turkey, fish and lamb. You should also expect to see organ meats and eggs on the ingredient list to boost the protein content. Generally, freeze-dried dog foods tend to have a fairly high protein content around 30% or more and a relatively low carbohydrate content under 20%. You may also look for chelated minerals like calcium, copper, iron and zinc. Chelated minerals are inorganic compounds that are essential for a dog's healthy growth and development – they are also easier for dogs to absorb than certain other minerals.
Recommended Freeze-Dried Foods
If you come to the decision that a freeze-dried dog food is the right option for your dog, you have several options to choose from. Take your time in making your decision because not all freeze-dried dog foods are made equal. Below you will find a list of some of the most highly recommended brands:
K9 Natural Freeze-Dried Raw
Nature's Variety Instinct Freeze-Dried Raw
Northwest Naturals Freeze-Dried Diets
Primal Freeze-Dried Formula
Orijen Biologically Appropriate Freeze-Dried
Raw dog food is a great option if you are looking for a way to improve and maintain your dog's health. If you aren't able to or interested in making your own raw food at home, or if you are concerned about keeping it fresh, consider freeze-dried raw food as a convenient alternative.