True Or False: The Most Popular Myths About Cats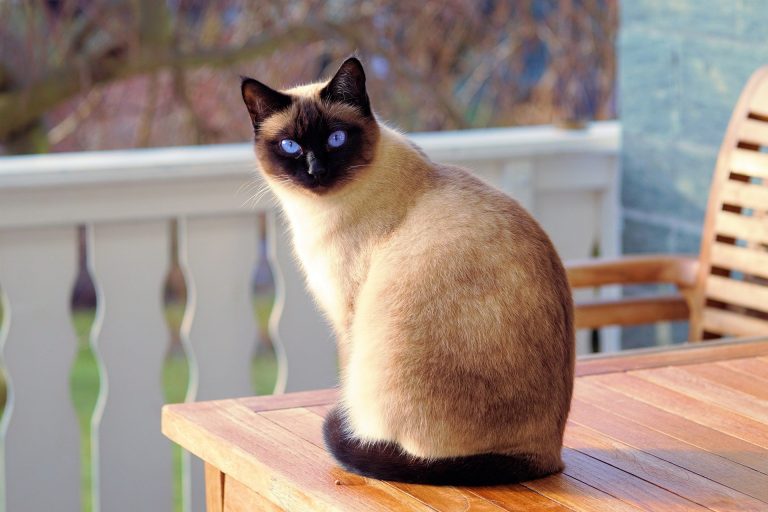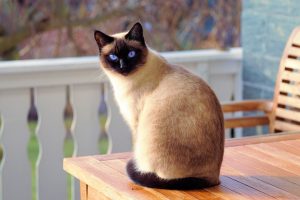 There is no other pet that has garnered such a mysterious reputation and been at the centre of so many myths and legends than the house cat. Naturally, we're sure that our cats wouldn't have it any other way, fond as they are of surprising us with their unpredictability and their general air of mystery.
From ancient myths and Shakespearean references to tricks your nan told you, there's a lot of received wisdom, superstition and loving hyperbole about felines and while some of it is rooted in fact, some of it is complete nonsense. Eating preferences, buttered paws and omens both good and bad, here are some of the most enduring myths and urban legends about your furry house guest.
Cats Will Always Land On Their Feet
If this is true, it doesn't feel like anyone told the cats, as anyone who's ever seen a cat on a high window ledge or stuck on a tree branch will tell you. It's one of the most common sayings about cats and while there is some truth to it, it's not completely accurate. There is a very good chance they will hit the ground paws-first when they fall because of their "righting reflex." This is a term used to describe their ability to twist their bodies around during the fall thanks to their flexibility and their excellent sense of balance.
Cats have 30 vertebrae, which is more than humans do (in fact, cats have 244 bones in their bodies, and we have 206), and their excellent sight and the vestibular apparatus in their ear allows them to contort into the best landing position very quickly. They're also light, small and able to flatten themselves quickly to cushion their landing, and those little legs are incredibly muscular and able to absorb a surprising amount of shock.
However, like all of us, cats aren't always able to recover from a fall as gracefully as they'd like and you should never assume that they'll be able to just flop down from a great height with no consequences.
Cats Don't Love You Like Dogs Do
This pearl of received wisdom definitely feels like it was put about by dog lovers. It is true that cats are more independent creatures. Unlike dogs, which are descended from animals that live in packs, cats are more solitary by nature. However, it's certainly not true that all cats do not love their owners. The extent to which and ways in which they show their affection will obviously vary from animal to animal (and their owner, too), but they certainly enjoy company and companionship.
They love time spent playing with their owners, and can be incredibly snuggly and affectionate. Some cats can even exhibit signs of separation anxiety if their owners leave, and anyone who's shared a home with cat knows that they always have their favourite when it comes to lap time. Don't bother comparing your kitty to your friend's dog, they're very different animals and they show affection in different ways.
Cats Should Be Drinking Milk
Most of us have an image in our mind from our childhoods of a parent or grandparent pouring milk from a glass bottle into the cat's bowl, a creamy treat for a good pet. While it's certainly true that cats will drink cow's milk, and will indeed beg for the chance to do so, they really shouldn't. As cats grow up they develop a lactose intolerance; their bodies don't produce the enzyme needed to digest milk once they've finished weaning. So, while they may enjoy lapping up nice fresh milk from the fridge, it's going to upset their stomach very shortly afterwards.
Speaking of your cat's stomach, we should also address the whole wet food vs dry food debate. There are several important things to know about your cat's diet, including the fact that they are definitely carnivores and shouldn't join you on your meat-free diet, but it's also important to know that a lot of pet foods is full of all sorts of junk to bulk it out. A lot of pet owners are making the switch to raw cat food, which is free from all processed fats and additives and instead offers the proteins and natural vitamins and minerals a cat's digestive system requires. It's worth researching a brand like Bella & Duke, which offers tasty, healthy meals for your cats and plenty of information about how it can improve their health.
That Myth About The Butter On Their Paws
Like many old wives' tales, this one almost sounds plausible when you explain the reasoning but it is absolute nonsense. The old wisdom goes that if you've moved house with your cat, you should rub butter on their paws when you let them outside for the first time. As they lick the butter off, the theory is that they get rid of all the smells of their old stomping ground and can focus fresh on their new neighbourhood while they're doing so. This is categorically untrue. Cats may enjoy a taste of butter, but rubbing it all over their paws while they're surrounded by new sights and smells is much more likely to induce a state of panic than anything else. They're not going to be taking in the smells of your new home, they're going to be overwhelmed by butter odours.
So, don't get the butter out when you move your cat into your new place. Instead, keep them inside for a couple of weeks while they get settled, and when you do let them outside, do it gradually and do it during the daytime so they can slowly get used to it.
Purring Means Your Cat Is Happy, Right?
There's nothing like the low contented rumble of a cat's purr as it curls up on your lap for some much-needed relaxation. It's generally true that cats do purr to show that they're happy and relaxed, but the reasons for the sound are far more complicated than that. Indeed, research has shown that it has many different purposes and expresses many different moods.  It can be a way for the cat to self-soothe if they feel panicked or distressed, so don't assume that purring means they're relaxed and content. Cats have been seen to purr next to an injured friend as a way of projecting comfort, and anyone who's been in close proximity to a purring feline knows how powerful the effects of that can be. There's also research that shows that purring helps regenerate bone and tissue damage, as the vibrations stimulate bones that are often still for long periods of time. Think about all the time your cat spends curled up, or crouched frozen and ready to pounce. It makes sense that a little vibration would help them stay mobile and limber.
The main thing to remember, however, is that purring is an expression of mood in the same way that human beings laugh or cry. There's no one reason why your cat purrs, but if they seem happy and relaxed, then that is almost certainly what they're telling you with those bass-y rumbles.
Black Cats Are Bad Luck
This is just categorically untrue. If you believe this, then you're missing out on how brilliant black cats are. They're often the last to be adopted, which is frankly heart-breaking. Those of us who own a black cat know they're very special indeed.