Pancreatitis in Dogs: What It Is, Symptoms, and How to Prevent It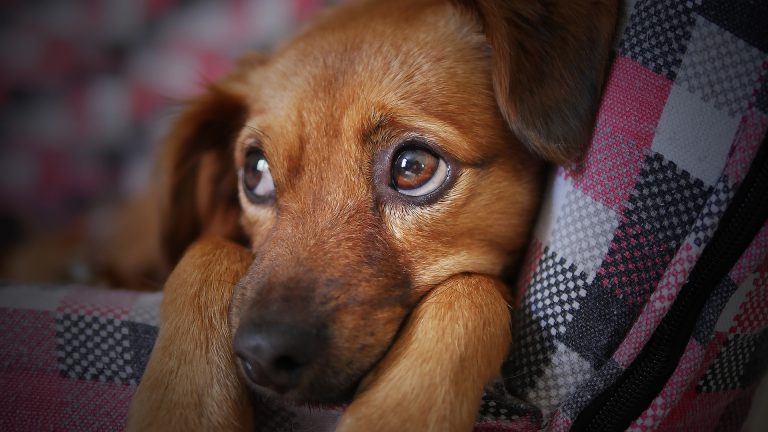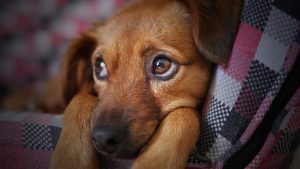 Pancreatitis is a very uncomfortable and painful condition for dogs and is caused by inflammation and swelling of the pancreas. It can sometimes be easy to miss since the symptoms of pancreatitis are often similar to those of a general stomach bug and the cause is not always clear.
Many dogs experience mild bouts of pancreatitis that can easily be treated by a vet, however, there can also be more severe cases where this condition is much more serious to deal with or even fatal for the dog.
Because of this, if you have a dog, it is a wise idea to learn how to spot the potential signs of pancreatitis so that you can act quickly if you suspect that your dog might be suffering from it. It's also important to understand some of the common causes of pancreatitis, and how to prevent your dog from getting it.
What is Pancreatitis Exactly?
Pancreatitis is an inflammatory condition in the pancreas, an important organ that produces enzymes that are essential for digestion and absorbing fats from food. Without the pancreas, a dog would not be able to absorb nutrients from its meals, and it can have a similar effect when this vital organ becomes inflamed and swollen.
There are two types of pancreatitis: chronic and acute.
Chronic pancreatitis tends to have symptoms that slowly appear over time. On the other hand, acute pancreatitis can come on quite quickly, with many dogs being fine one day and experiencing symptoms the next. Both can be equally as painful and uncomfortable for the affected dog.
How Serious Can Pancreatitis Get?
The good news is that most cases of pancreatitis in dogs can usually be quickly and easily treated by the vet and dogs will make a full recovery back to health. However, the condition can sometimes become serious enough to lead to complications that are fatal for the dog. This may happen if the pancreatitis is especially severe or if it reoccurs several times in a short period, which can increase the dog's risk of developing health conditions like maldigestion syndrome – this can be fatal if not spotted and treated early.
What are the Symptoms?
Many pancreatitis symptoms are similar to what you would expect if your dog was experiencing a stomach bug, which can often make it difficult to spot. Some of the common symptoms of pancreatitis that dogs may experience include diarrhoea, vomiting, no appetite, dehydration, signs of being in pain if their abdomen is touched, a fever, an inability to get comfortable when lying down, or hunching over when they walk or stand. Some more serious symptoms that can signify severe pancreatitis in a dog include sepsis, trouble breathing, haemorrhages and an irregular heartbeat.
If your dog is showing any of these more serious symptoms, it is important to get them to an emergency vet as soon as possible.
What to Do If You Suspect Your Dog Has Pancreatitis:
When your dog is displaying any of the above symptoms, there is a chance that pancreatitis might be the culprit. It is a good idea to contact your vet and describe the symptoms to get advice on what to do next. Some vets might advise you to only give your dog water to drink and no food for the next twenty-four hours to see if it settles down, as the symptoms could be from an upset stomach.
If your dog's condition worsens or they are experiencing any of the more serious symptoms that could be a sign of severe pancreatitis, it is important to make sure that they get medical attention quickly.
How Will My Vet Diagnose Pancreatitis?
Your vet will look at several important factors to diagnose your dog with pancreatitis including their current symptoms, a physical exam, an ultrasound, and blood testing. Your vet will also look into your dog's medical history, especially if this is not the first time that they have had pancreatitis. Dogs that have had this condition before are at a higher risk of getting it again. In addition, there are certain other underlying health conditions that may increase the risk of pancreatitis in dogs, which your vet will need to be aware of.
In some cases, it might be recommended that your dog has a blood test. The blood will then be sent off for testing in a lab where they will look for the presence of certain pancreatic enzymes such as lipase and amylase in elevated amounts. Your dog's white blood cell count will also usually be checked since a higher than normal white blood cell count can be a sign of pancreatitis.
A physical exam, which might include an ultrasound to inspect the pancreas, will be conducted by the vet to confirm any physical symptom that you have reported. They will look for any signs of abdominal swelling and check the stomach area for any bloating or tenderness. Your dog's temperature will also be taken, and the vet will listen to his heart. The vet will check your dog's eyes, ears, and mouth for any common signs of illness.
What Treatment Options Are Available?
Your vet may suggest various treatment options for pancreatitis depending on the underlying cause of this condition in your dog. Painkillers and anti-inflammatory medications will often be prescribed to keep your dog comfortable and help them recover. Antibiotics may be given via injection and in some cases, your dog might need to stay overnight in the animal hospital where she can be monitored and given IV fluids. Once you arrive home with your dog, it is likely that the vet will have sent you away with medication to continue administering to your dog and a feeding plan that might involve refraining from giving your dog any food for the next twenty-four hours to allow their stomach to settle.
Treatment can be costly, but luckily pet insurance covers pancreatitis care. It's best to purchase a policy before diagnosis, though.
How is Pancreatitis Prevented?
Some dogs are more prone to getting pancreatitis due to their breed, age, weight, and other health factors. Keeping your dog healthy in general is the best way to prevent this condition from developing. Although pancreatitis can develop as a reaction to certain medications or as a result of surgery, in the majority of dogs, it is due to eating too many fatty foods. Dogs that are fed table scraps are often more likely to get pancreatitis, so it's important to create strict rules about what your dog eats at home.
Raw feeding is known for being easier on the dog's stomach and is high in protein and fibre, which can help keep your dog's digestive system and pancreas healthy. You can check out Bella and Duke for more guides on how to treat pancreatitis in dogs and how to recognise the symptoms of pancreatitis. Bella and Dike provide healthy, nutritious raw dog foods that are tailored to your dog and are definitely worth considering if your dog has had pancreatitis and you want to try and prevent it from happening again.
Pancreatitis is a painful condition for dogs, caused by swelling and inflammation of the pancreas. Understanding this condition will help you prevent it from developing in your dog and make sure that you know what to do if you suspect that your dog has symptoms.
Updated February 24, 2021