Ol' Roy Dog Food Review
Ol' Roy Dog Food Overview
Most people are aware that Ol' Roy dog food is the Walmart store brand of dog food. The food is often mentioned when someone wants to name the epitome of bad dog food. However, millions of people buy this food every year. Ol' Roy is annually the top selling brand of dog food in the United States by a wide margin, despite the fact that the food is not advertised at all.
Who manufactures Ol' Roy dog food?
Ol' Roy is a private label brand manufactured for Walmart by Doane Pet Food, a division of Mars pet foods. Mars also manufactures Pedigree and many other pet foods. Mars is one of the biggest pet food manufacturers in the world. Mars Petcare is headquartered in Franklin, Tennessee. In 2009 they had global retail sales of US$13.3 billion. Doane Pet Food, owned by Mars, is located in Brentwood, Tennessee.
Disclosure: Please note that this post contains affiliate links, which will direct you to our partner sites. If you purchase the pet foods we recommend through those links, we may earn a small commission – at no extra cost to you.
Ol' Roy Recalls 2017
Please Read First: If this statement is still here we are actively watching for new recalls. Below you will find a history of recalls. If you would like to know as SOON as we find out about a recalls visit:https://dogfood.guru/dog-food-recalls/ and fill out our Recall Alert form. We will ONLY email this list in the event of an actual recall. Once we stop watching for Recalls I will remove this statement.
We also encourage everyone to bookmark the site for future reference.
Latest Recalls List (From newest to oldest):
There was a voluntary recall in 2008 involving products made at the Everson, Illinois plant because of Salmonella. That plant was later closed. In 1999 there was a recall involving dry dog food made by Doane Pet Care that included Ol' Roy. The problem was a fungal toxin. Twenty-five dogs died in that case.
A number of Ol' Roy products were involved in the 2007 pet food recalls, especially their canned and pouch foods. At that time many of Ol' Roy's canned foods were made by Menu Foods and other companies involved in the melamine problems.
Learn how we Monitor for Recalls: https://dogfood.guru/dog-food-recalls/
Ol' Roy Pet Food Coupons
---

Free Shipping on Orders over $35
Ol' Roy Reviews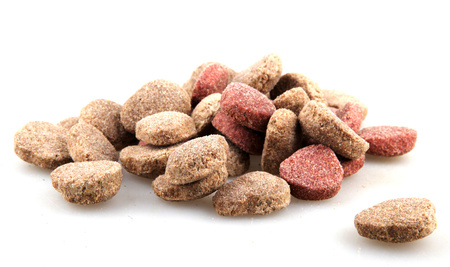 Many dog owners do look down on Ol' Roy dog food. There could be a couple of reasons for this attitude. It might be because the food comes from Walmart and people like to hate Walmart. People may also assume that if the food is cheap, it has to be bad. Or, maybe this is really a bad dog food and the ingredients are unhealthy for your dog.
Ol' Roy dog food includes 10 or more dry kibbles and more than a dozen canned/pouch foods. Their products include foods for puppies, adult dogs, weight management foods, and others.
As far as the ingredients are concerned, there are worse dog foods being sold and fed to dogs. Ol' Roy is very similar to Pedigree in ingredients. This may not be surprising since Mars makes Pedigree as well as Ol' Roy. If you're going to diss Ol' Roy, then you need to take the same attitude toward Pedigree. Obviously, there are foods that are much better than Ol' Roy with much better ingredients. But lots of dogs are eating this food and having their basic nutritional needs met. Ol' Roy foods do comply with AAFCO's nutritional adequacy standards.
If you know much about dog food then you'll find lots of ingredients objectionable in Ol' Roy dog food. The foods feature lots of ground yellow corn and corn gluten meal, for example. Corn is often used as a plant protein in dog foods instead of using animal protein. Some of the foods also contain high fructose corn syrup – a sweetener to make the food taste better to dogs but it's not a good source of nutrition. You'll also find artificial colors and synthetic vitamin K. Natural vitamin K is readily available in foods such as liver, alfalfa, kelp, and in fish meals. It's fat soluble and not a problem for dogs. According to the National Research Council (the government body that provides nutritional information about dogs and cats), dogs don't really have a dietary requirement for added vitamin K when they are eating natural ingredients. Many pet food companies don't add any kind of vitamin K to their foods at all. Synthetic vitamin K is toxic in high doses and has been associated with liver problems and allergic reactions, among other things. Synthetic vitamin K has been banned in Europe from use in food and supplements intended for human use. The FDA in the United States has also banned synthetic vitamin K from supplements that are sold over-the-counter. This ingredient does appear in quite a few dog foods so it's something you should look for when you read labels.
You can also find propylene glycol in Ol' Roy foods. This ingredient is not the same as ethylene glycol, the ingredient used in anti-freeze, but it's a close cousin. Studies have found that it does not cause cancer but it's still not something most people want to find in dog food. It's use is restricted as a food additive in Europe.
With all that said, there really are many dog foods that are much worse than Ol' Roy. Lots of dog foods rely on corn as a first ingredient and contain some added sweeteners and artificial colors as well as synthetic vitamin K. (We've reviewed dog foods with no meat content at all and nothing but meat flavor, for example.) This isn't the most nutritious food available and if you can afford to buy a dog food with better ingredients, we recommend feeding a better food. Ideally we could all feed a dog food with meat as the first ingredient and several meat proteins in the first five ingredients; no by-products, artificial colors, sweeteners, or preservatives; healthy fats; and fewer carbs and grains. However, there are lots of dogs who manage to do well on this food as long as they don't have any food allergies or special health needs.
How would you rate Ol Roy?
[gdrts_multi_stars_rating_auto series="gdsr-dog-food-reviews" style_size=40 style_type="font" style_font_name="star"]
Our Ol' Roy Kibbles, Chunks 'n Chews Review:
Ol' Roy Kibbles, Chunks 'n Chews is formulated for dogs of all life stages. It has AAFCO approval based on nutrient profiles. By dry matter basis the food has 25.6 percent protein (not bad), 9.8 percent fat (a little low compared to the protein percentage), 4.9 percent fiber (typical), and a whopping 50 percent carbohydrates. Our guess is that most of the carbs come from the ground yellow corn in the food which is the first ingredient.
Should dogs be eating that many carbs? Well, no, we don't think so. That's a very high percentage of carbohydrates. But there are some well-known, more expensive dog foods that have comparable carbohydrate percentages. Most people will say that corn, in general, is bad for dogs but that's not exactly true. Corn is pretty much just another grain. It wouldn't be criticized by dog owners so much if it wasn't so widely used in dog foods. Grains, in general, are not as easy for dogs to digest as meat protein. For example, fish meal and milk have a biological value of 92, meaning dogs can digest most of the protein in these foods. Beef has a value around 78. Chicken and lamb are easy for dogs to digest. Corn and wheat are about 50. The protein in grains like barley and sorghum are even harder for dogs to digest. A lot also depends on how the grain (including corn) is cooked or prepared before it is added to the dog food. Some preparations make grains easier to digest than others. So, it's not exactly fair to single out corn and consider it a "bad" ingredient. Some dogs are allergic to corn but that's only because corn is a common ingredient. Dogs can be allergic to any common dog food ingredient, not just grains.
Still, the first ingredient in this food is ground yellow corn and it contains corn gluten meal later, which would indicate that this is a major source of protein and carbs in the food. That's not what most owners want to see in a good dog food. Ideally we like to see a meat protein as the first ingredient.
Soybean meal is the second ingredient. Although soybeans are legumes and they provide a lot of protein, they are still a plant source of protein and we consider them to be less desirable than meat protein. Dog food manufacturers like them because it's cheaper to use plant protein than meat protein. There are also some drawbacks to soybeans in dog food. Soybeans can contain phytoestrogens which interfere with a dog's hormones, especially female dogs. They also have phytates which can prevent the proper absorption of various minerals and nutrients in the food. Again, you find all kinds of soybean ingredients in lots of dog foods.
The food also contains whole wheat which is essentially a flour. The fourth ingredient is beef meal. This is a good ingredient for dogs as long as your dog isn't allergic to beef. As already mentioned above, beef has a high biological value (78) so dogs can digest most of the protein in it. Beef is a good source of riboflavin, niacin and zinc, and a very good source of vitamin C, vitamin B12, iron, phosphorus, copper and selenium. Beef meal means that most of the moisture has been removed from the beef and it contains several times as much protein as beef normally contains when used in dog food.
The fifth ingredient is high fructose corn syrup. No dog needs corn syrup or sweeteners in his diet. This kind of ingredient is usually added to make the food more palatable so dogs are more likely to eat it. Since this is the fifth ingredient you have to assume the food contains quite a bit of this corn syrup.
Based on these five ingredients and looking over the rest of the ingredient list, we still believe that this isn't the worst food in the world – lots of dog foods are corn-based and this food does have beef meal in the top five ingredients. But the food has some less than desirable ingredients and it contains 50 percent carbohydrates. You can find some better dog foods that don't cost a lot more.
Where can you buy Ol' Roy?
Ol' Roy is the private label brand for Walmart so it can only be purchased at Walmart. You can buy it online at Walmart.com and they will ship it to you if you prefer.