How To File A Claim On Your Pet Insurance Plan
Having a pet insurance plan can help to provide financial protection for unexpected veterinary expenses. Filing a claim on the pet insurance plan is an important step in obtaining reimbursement for covered medical costs.
This article outlines how to file a claim on a pet insurance plan, and provides information about what paperwork may be necessary. It also discusses common deadlines and other considerations when filing a claim.
With this knowledge, one will have the tools needed to accurately submit claims and receive reimbursement as quickly as possible.
1. Understanding The Claims Process
Navigating the claims process can be a daunting task. Like traveling along an unmarked path, it is important to understand which steps need to be taken and in what order. As such, understanding the pet insurance claims process is essential for any pet owner looking to make use of their policy.
A key component of filing a claim on one's pet insurance plan is being aware of applicable deadlines and requirements. Depending on the insurance provider, there may be limitations on when a claim can be made or how much evidence must be provided in support of it.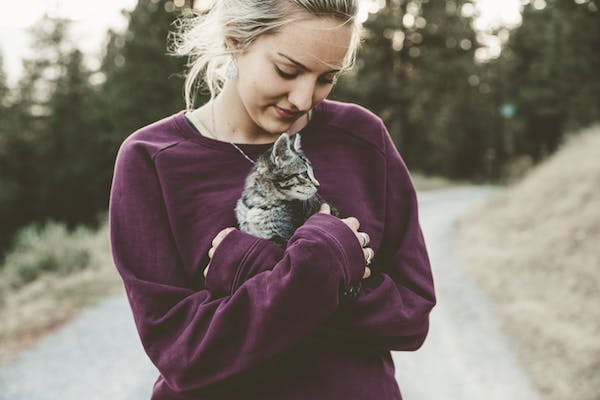 Furthermore, some policies also require that certain actions are taken prior to making a claim – such as obtaining a vet's statement – so these should all be factored into the timeline for submitting paperwork.
It is worth noting that most insurance providers will have their own systems for processing claims; familiarizing oneself with this system ahead of time can help ensure that everything runs smoothly upon submission.
Additionally, if additional documentation is required after submission, then having easy access to records like veterinary bills or receipts can prove invaluable during this stage. Overall, taking the necessary precautions before starting the process can save time later down the line.
2. Preparing Required Documentation
The sound of papers rustling in the air, a solemn reminder of the meticulous documentation required to file a claim on your pet insurance plan. Documents needed to be accurately assembled and submitted for consideration.
Preparing these documents can be a daunting task but it is essential to complete if one wishes to achieve success with their claim.
Organization of information is critical when preparing this paperwork; all relevant evidence must be collected and collated into an organized fashion that is easy for the assessor to read.
Furthermore, attention should be given to any additional forms or requirements outlined by the pet insurance provider as they may include specific criteria which must be met before any funds are disbursed.
It is important to ensure that all provided details are accurate and up-to-date as inaccurate submissions will undoubtedly delay and potentially invalidate claims.
Moreover, medical records such as vet reports, diagnosis and treatment plans should also accompany the submission package so that providers have clear insight into what health issues were encountered during the policy period.
With these pieces of evidence in hand, claimants can confidently move forward with submitting their paperwork knowing that they have taken every step necessary towards achieving successful resolution of their claim.
3. Submitting The Claim Form
When it comes to filing a claim on your pet insurance plan, the process doesn't end with preparation. After ensuring that all documentation is in order, it's time for the next step: submitting the claim form. This stage of the filing process can be daunting and complex; when done correctly, however, it will ensure that you receive all due compensation from your insurer.
The most important part of this phase involves carefully filling out every detail of the provided form accurately. Depending on what type of coverage you have chosen, there may be additional questions or forms required.
It is essential to answer all queries truthfully and without omitting any information- even seemingly insignificant details might change how much money you receive as remuneration.
Additionally, many companies require specific documents such as receipts or veterinarian reports to go along with the claim form itself.
Once everything has been filled out properly, submit your paperwork of pet health care online or via mail depending on your provider's preference. Most insurers provide confirmation emails containing an ID number for tracking purposes once they have received your materials – keep these numbers safe so that you can check up on the status of your claims if needed.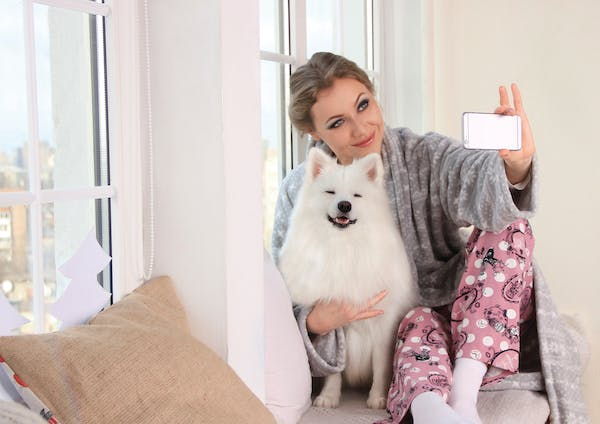 With persistence and attention to detail throughout each step of the process, filing a successful claim should be relatively straightforward – hopefully leading to swift reimbursement from your insurer.
4. Following Up On Claim Status
The fifth step in filing a claim on a pet insurance plan is to follow up on the status of the claim. Following up ensures that all necessary documents and forms were submitted and received, as well as confirming that payment was sent out. It also allows policyholders to make sure their pets are covered for any upcoming medical treatments or appointments.
To check on the status of a pet insurance claim, contact the insurer directly via phone or email. Inquire about the current status of the application, what paperwork may be needed, and whether there have been any delays with processing times.
Additionally, if there are questions or concerns about coverage limits or benefits offered by the policy, this is an ideal time to ask those questions too.
All successful claims should include detailed records such as invoices from vets, receipts for medications purchased and other important documentation related to the incident being claimed for.
Keeping accurate records will assist with ensuring timely reimbursement from insurers while providing evidence of care given to animals under the policyholder's responsibility.
With these steps completed efficiently and correctly, pet owners can rest assured they have done everything possible to receive maximum benefit from their chosen pet insurance plan.
5. Tips For Maximizing Insurance Benefits
In the same way a hunter follows his prey, so should you follow up on your pet claim status. Just as diligent tracking of an animal leads to its capture, persistent inquiry into the progress of your insurance compensation can provide peace of mind and a successful resolution.
To maximize the benefits provided by your pet insurance plan, here are six tips for getting the most from it.
First, be sure to read all documentation before signing up for any policy.
Familiarize yourself with terms such as deductible and reimbursement limits to ensure that you're receiving coverage for what's important to you.
Additionally, if there is any ambiguity in language or if something doesn't make sense, don't hesitate to ask questions until you fully understand what is being offered.
Another tip is to keep detailed records of vet visits and treatments received. This will help when submitting claims and could even be used as evidence if needed down the line.
In addition, take advantage of preventive care options like vaccines or annual check-ups that may be included in some plans; these services can often reduce long term costs due to proactive health maintenance.
Finally, consider increasing deductibles where possible; this might lower monthly premiums while still providing adequate financial protection against large veterinary bills in case of accidents or illness.
As evidenced above, taking steps towards maximizing one's pet insurance plan can go a long way towards ensuring proper coverage and cost reduction over time.
By following these tips and staying informed about changes within their chosen plan provider's offerings, owners can rest assured knowing they have taken necessary precautions for their beloved pets' well being—both physically and financially speaking.
Conclusion
When it comes to filing a claim on your pet insurance plan, the process can be daunting. With careful preparation and documentation, however, you can maximize the benefits from your coverage and ensure that both you and your furry family member are protected.
To help navigate this complex system, there are several key steps involved in submitting an effective claims form: understanding the policy coverage, preparing all required paperwork, filling out a claim form accurately, following up with insurers on status of the claim, and utilizing available resources for tips about how to get maximum benefit from your policy.