Bil-Jac Dog Food
Brief Overview
Bil Jac is one of the oldest dog food brands on the market. This family-owned business has been offering what they claim to be "super premium" dog food since 1947. Their ultimate goal is to always offer top-notch dog food with limited ingredients, but a lot of dog owners aren't comfortable with the fact that Bil-Jac dog food is actually chock full of by-products and cheap filler.
Who manufactures Bil-Jac dog food?
Bil-Jac Foods of Medina, Ohio is a family-owned business that manufactures Bil-Jac dog food. Founded by Jack and Bill Kelly in the 1940s, Bil-Jac's production facility is located right where home is – in Medina – and Berlin, Maryland. The food is exclusively produced by Kelly Foods Corporation.
Disclosure: Please note that this post contains affiliate links, which will direct you to our partner sites. If you purchase the pet foods we recommend through those links, we may earn a small commission – at no extra cost to you.
Bil-Jac Dog Food Recalls 2017
Please Read First: If this statement is still here we are actively watching for new recalls. Below you will find a history of recalls. If you would like to know as SOON as we find out about a recalls visit:https://dogfood.guru/dog-food-recalls/ and fill out our Recall Alert form. We will ONLY email this list in the event of an actual recall. Once we stop watching for Recalls I will remove this statement.
We also encourage everyone to bookmark the site for future reference.
Latest Recalls List (From newest to oldest):
Bil-Jac issued their first ever recall on August 24, 2012 because they received a few reports of mold in their 6-pound bags of Bil-Jac Adult Select Formula. They concluded that the mold manifested because the moisture content in the food was higher than normal.
Learn how we Monitor for Recalls: https://dogfood.guru/dog-food-recalls/
Bil-Jac Dog Food Coupons 2017
---

Free Shipping on Orders over $35
Bil-Jac Reviews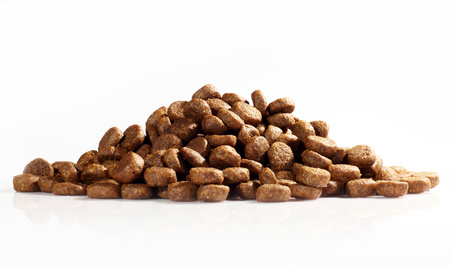 It's clear that Bil-Jac has good intentions, but their dog food has proven to be sub-par due to the amount of by-products they pump into their recipes. We're also skeptical of their genuineness, because their website is loaded with claims of providing "premium nutrition" while keeping the ugly truth under wraps.
For example, their website claims that Bil-Jac Super Premium dog food contains more real chicken protein than any other brand of dry dog food. They say that they "start by using the highest quality and quantity of real chicken and real chicken organ meat, which they source real from nearby chicken processors that make the real chicken for your dinner table." Sounds good and wholesome, doesn't it?
Not really.
What they neglect to mention that the chicken meat they use is mostly made of water and doesn't provide much protein after having been cooked.
What's worse is the "real chicken organ meat" is actually a by-product. In other words, it's basically what's left of a chicken after the white meat is removed. Chicken organ meat is the second ingredient in most Bil-Jac dog food formulas, but what they neglect to mention is that chicken by-product meal is also in the top 5 ingredients. That means dried-up beaks, chicken feet, undeveloped eggs, and pretty much anything else they could salvage from a chicken carcass. Sounds pretty appetizing, doesn't it?
They may use high-quality chicken meat (free-range, perhaps?) but not everything they put in their dog food is actually fit for human consumption.
Bil-Jac's website also claims that they "never use grain gluten meals or grain protein concentrates as a source of protein in their formulas." That's great, but did you know that Bil-Jac dog food contains cheap filler products like corn, cane molasses (which can give your dog yeast infection), and a carcinogenic preservative called BHA?
We're not comfortable with how Bil-Jac openly advertises their dog food as "super premium". If you want to feed your dog Bil-Jac dog food, we highly recommend you to ignore their heavily embellished claims and carefully go over the ingredients list before making the decision to put your dog on the Bil-Jac diet.
How would you rate Bil-Jac?:
[gdrts_multi_stars_rating_auto series="gdsr-dog-food-reviews" style_size=40 style_type="font" style_font_name="star"]
Our review on the Bil-Jac's Puppy Select Formula :
If you have a puppy, it's really important to feed him/her premium food. The first year of your puppy's life is critical because that's when your puppy's health is established by his/her diet. Would Bil-Jac's Puppy Select Formula step up to the plate? Let's find out!
The first five ingredients of this formula are: chicken, chicken by-products (organs only, source of arginine), corn meal, chicken by-product meal, and oatmeal. Okay, it's not off to a good start, but let's look at what else this recipe has. Dried beet pulp, brewers dried yeast, and a whole slew of unpronounceable vitamins and chemicals.
Some dog owners might not like the fact that this formula contains dried beet pulp, which is a high fiber by-product of sugar beet processing, and brewers dried yeast, which is also a by-product (of the beer making process).
All in all, we don't think this is a good formula to start your puppy on. Only premium dog food would help your puppy stay in tip-top shape, and Bil-Jac doesn't fit the bill.
Where can you buy Bil-Jac?
Bil-Jac dog food is available in independent pet stores all over the United States. You can use their store locator to find the one closest to you.