AvoDerm Dog Food
Brief Overview
Did you know that certain nutrients found in avocado can help cure skin and fur problems in dogs? Breeder's Choice Pet Foods knew that, and that's why they came up with AvoDerm dog food in 1982. AvoDerm is a premium dog food brand that helps dogs achieve shiny and healthy coats.
Who manufactures AvoDerm?
Breeder's Choice keeps the whole food production in house. All of the AvoDerm dog food formulas are produced at the Breeder's Choice facility in Irwindale, California.
Disclosure: Please note that this post contains affiliate links, which will direct you to our partner sites. If you purchase the pet foods we recommend through those links, we may earn a small commission – at no extra cost to you.
AvoDerm Dog Food Recalls 2017
Please Read First: If this statement is still here we are actively watching for new recalls. Below you will find a history of recalls. If you would like to know as SOON as we find out about a recalls visit:https://dogfood.guru/dog-food-recalls/ and fill out our Recall Alert form. We will ONLY email this list in the event of an actual recall. Once we stop watching for Recalls I will remove this statement.
We also encourage everyone to bookmark the site for future reference.
Latest Recalls List (From newest to oldest):
In September 2012, Breeder's Choice announced a voluntary recall for a batch of AvoDerm natural lamb meal & brown rice adult dog formula with the "best before" codes of August 28, 2013, August 29, 2013, and August 30, 2013. The reason behind this recall is that this batch was possibly contaminated with Salmonella.
Learn how we Monitor for Recalls: https://dogfood.guru/dog-food-recalls/
Avoderm Pet Food Coupons 2017
---

30% Off First Order + Free Shipping

---

Free Shipping on Orders over $35
AvoDerm Reviews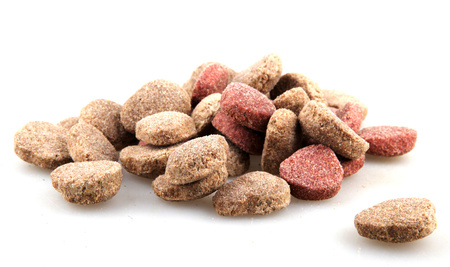 AvoDerm is a high-quality dog food brand that offers dry and canned dog food loaded with antioxidants, quality ingredients, omega 6 & 3 fatty acids, and avocados to help promote health, preventative care, longevity, shiny coats, and healthy skin in dogs. AvoDerm also has a line of oven-baked dog treats designed to assist in cleaning teeth and freshening dog breath naturally.
Many dog owners are pleased with the fact that AvoDerm dog food not only helps alleviate skin-based allergies, but also helps promote overall health and appearance in dogs.
However, some dog owners are nervous about the fact that AvoDerm dog food contains avocado ingredients. It's because avocado pits, skin, and leaves contain a toxic substance called persin that can cause a bunch of reactions in dogs, including respiratory distress, cardiac problems, or fluid build-up around the heart or under the skin.
What many dog owners don't realize is that AvoDerm dog food uses avocado meal, which is made from the edible fruit between the skin and the pit. This part of the avocado does not contain persin, therefore it's safe for dogs to ingest.
Avocados aren't the only miracle ingredient in AvoDerm dog food. It also contains many protein-based ingredients, including chicken broth, chicken liver, chicken, ocean fish, and lamb. In fact, those ingredients are usually the top 5 ingredients. However, AvoDerm dog food is not grain-free. It contains rice, peas, potatoes, and other grains. Vegetables are also thrown into the mix.
Because of the outstanding benefits AvoDerm dog food brings to the table in terms of overall health in dogs, AvoDerm is considered a premium dog food brand. If your dog has infections, allergies, or another type of skin condition that needs to be treated, you should consider putting your dog on the AvoDerm diet.
How would you rate AvoDerm?:

[gdrts_multi_stars_rating_auto series="gdsr-dog-food-reviews" style_size=40 style_type="font" style_font_name="star"]
Since AvoDerm dog food formulas are designed to promote longevity in dogs, it's a good idea to put your senior dog on the AvoDerm diet.
They even have a formula for senior dogs: the AvoDerm Chicken Meal & Brown Rice Senior Formula. According to AvoDerm's website, this formula is "specially made for senior health with natural chondroitin sulfate and glucosamine". It also contains antioxidant nutrients to help support a healthy immune system.
Even though AvoDerm claims that this formula "provides premium protein sources that are ideal for older adult dogs, there's only one protein source in the top five ingredients. Chicken meal is the first ingredient, and it's followed by ground whole brown rice, ground whole white rice, oatmeal, and rice bran. The next protein source is chicken cartilage, which is a natural source of chondroitin sulfate & glucosamine. It's the 10th ingredient, and it was added to help maintain healthy joints.
Because shortages or excesses of certain nutrients in your dog's diet can cause skin, coat, digestive, or other types of problems, this formula is designed to give your senior dog exactly the amount of nutrients s/he needs to stay in tip-top shape.
Where can you buy AvoDerm?
---

30% Off First Order + Free Shipping

---

Free Shipping on Orders over $35
Not only is AvoDerm available in many independent pet stores across the nation, but it's also available in health food stores like Vitamin Cottage and big pet stores like Petco. If you visit AvoDerm's website, you'll see a store locator on the middle left side of the page. Enter your zip code, and find all the stores close to you that carry AvoDerm dog food. It's that easy.
Below is the list of products reviewed in this article
Updated February 26, 2014