Artemis Dog Food
Artemis Dog Food Overview
Prevention is the best cure. That's the philosophy Artemis Company has when it comes to producing dog food. It's their utmost goal to provide an all-natural, holistic, and balanced diet to dogs to help them live long and healthy lives. Artemis Company offers recipes tailored to provide top-of-the-line nutrition for every dog based on their size, breed, and age. The outstanding quality of the ingredients found in those recipes makes Artemis one of the best dog food brands in the market.
Who manufactures Artemis?
Artemis Company manufactures its own dog food. Founded in 1998, Artemis Company is based in North Hollywood, California. However, they outsource some of their food production to Diamond Pet Foods in Lathrop, CA and Evanger's in Wheeling, IL. Evanger's manufactues Artemis canned dog food, and Diamond Pet Foods takes care of the Fresh Mix, OSOPure, and AgaRx product lines. Despite Diamond Pet Foods' bad reputation, Artemis still ensures that every batch is tested in a private U.S. laboratory for proximates, salmonella, and bacteria.
Disclosure: Please note that this post contains affiliate links, which will direct you to our partner sites. If you purchase the pet foods we recommend through those links, we may earn a small commission – at no extra cost to you.
Artemis Recalls 2017
Please Read First: If this statement is still here we are actively watching for new recalls. Below you will find a history of recalls. If you would like to know as SOON as we find out about a recalls visit:https://dogfood.guru/dog-food-recalls/ and fill out our Recall Alert form. We will ONLY email this list in the event of an actual recall. Once we stop watching for Recalls I will remove this statement.
Artemis has never been involved in a voluntary or mandatory recall.
Learn how we Monitor for Recalls: https://dogfood.guru/dog-food-recalls/
Artemis Pet Food Coupons
---

30% Off First Order + Free Shipping

---

Free Shipping on Orders over $35
Artemis Reviews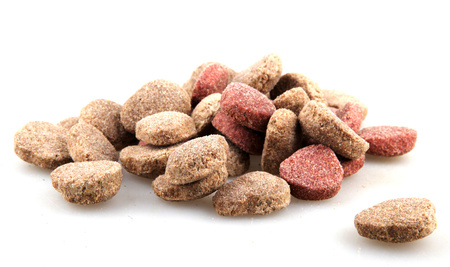 Artemis dog food contains fresh fruits, vegetables, herbs, digestive enzymes, and other nutrients meant to meet all your dog's nutritional requirements. Artemis offers dry and canned dog food, and their recipes are categorized by breed size, age, and weight management needs.
None of the recipes contain dye, bleach, or artificial coloring. Artemis is an all-natural product, and they advertise their dog food as having the perfect balance of fats, fiber, carbohydrates, and protein in each recipe. Is it true?
Pretty much. However, Artemis dog food isn't entirely grain-free. Their dog food contains some grains, so it's considered grain-based kibble. There is high rice content in Artemis dog food, but they don't use rice protein concentrate. Don't let that scare you away, though! The fact that lamb meal and chicken meal are among the top 5 ingredients makes Artemis dog food nutritious enough for dogs.
If you're looking for some kibble that will help manage your dog's weight, you might be better off going with another brand. Their Weight Management product line contains kibble that has a fat-to-protein ratio of about 52%. Its low meat content won't help your dog lose much weight. You'd want to go with high-quality dog food that's high in protein and low in fat.
How would you rate Artemis?:
[gdrts_multi_stars_rating_auto series="gdsr-dog-food-reviews" style_size=40 style_type="font" style_font_name="star"]
Lets take a look at Artemis OSOPure:
OSOPure is Artemis's grain-free product line. Let's take a quick look at OSOPure Bison & Garbanzo Bean formula. This recipe was created to help enhance the type of nutrition a dog
would find in the wild. According to Artemis Company's website, they hand selected the highest quality protein sources as the base of this specialized formula, and then balanced it with nutritious fruits and vegetables.
This recipe contains bison, salmon meal, garbanzo beans, sweet potatoes, peas, canola oil, tomato pomace, flaxseed, and other vegetables, vitamins, and sources of protein.
The protein content is 23%, and the fat content is 14%. This formula is ideal for high-energy dogs.
Some dog owners may take issue with the fact that this formula contains tomato pomace, which is a by-product of tomato manufacturing. It's a mixture of tomato skins, pulp, and crushed seeds. A lot of pet food manufacturers use tomato pomace as cheap filler. Tomatoes are actually toxic to dogs because it contains a poison called glycoalkaloid. It can cause vomiting, diarrhea, and weakness in dogs.
If you feel that your dog is sensitive to tomato pomace, you would be better off getting another type of Artemis dog food. Their website has all the ingredients listed for each formula.
Where can you buy Artemis dog food?
---

30% Off First Order + Free Shipping

---

Free Shipping on Orders over $35
Artemis dog food is available in many pet stores around the world. You can use Artemis Company's retailer locator to find the closest retailer to you. If you prefer to buy dog food online, you're in luck! Artemis dog food is available on many pet food websites, including PetFlow.com, PetFoodDirect.com, Chewy.com, and Wag.com.
Updated February 21, 2014