An Essential Guide To Help You Take Better Care Of Your Goldendoodle
Are you considering the idea of bringing a Goldendoodle into your home quite seriously? If you are, you probably already know where they get their name from. As a hybrid between Golden Retrievers and Poodles, they are extremely intelligent, and affectionate companions that are perfect for if you have a family, or are wanting to start one. There are also a few other important things that you need to know about your Goldendoodle in order to give it the best care you can.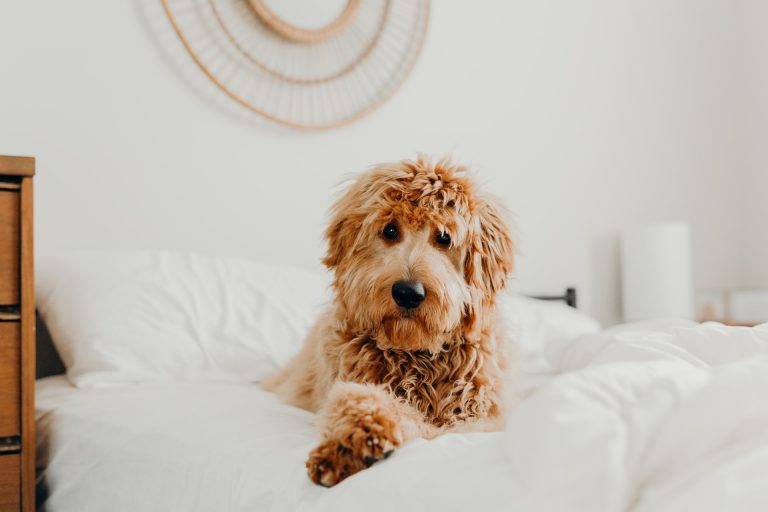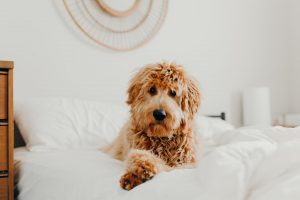 Source https://unsplash.com/photos/cFY1Eqyeh8Y
Breed Specific Information
Goldendoodles typically live about 10 to 15 years. Depending on how they were bred they can have shaggy Golden Retriever-like fur or more poodle-like curly fur. According to www.prideandprejudoodles.com/goldendoodles/ because of their poodle genes, people often consider them hypoallergenic dogs, but this is not a given. They also come in a bunch of different colors, but the golden variation seems to be the most popular.
Personality
They are typically happy and friendly dogs who just want to be part of a family. They love socializing with other dogs, which is an important thing to keep in mind. It is important that you socialize with them from a young age.
They are intelligent, observant, mischievous, and quite playful, so they are not the hardest dog to train, but you need to make sure that you train them properly. This will turn them into really great and obedient companions. They aren't guard dogs, but make excellent therapy and guide dogs.
Good With Kids
These dogs are excellent with kids and their intelligence allows them to be very patient and gentle with younger kids, which is why they make such great family dogs. You should monitor their behavior as well as teach your children from a young age how to behave around dogs to prevent any pulling that could result in injury to either the dog or child.
Training
It is important that you are consistent with your training and start training them right after you bring them home. They are super people-pleasers, so do well with rewards like treats, toys, and praise as these indicate that you are pleased with them. It is important that you make the training experience fun, but that you are consistent in it, as this helps them learn much faster.
We briefly touched on the importance of socializing with them from a young age. This helps shape them into well-rounded dogs. Doing this from a young age teaches them how to behave around other dogs and how to react so as not to scare them by being over-excited. Do this from an early age and whenever you get a chance so that they can learn and explore.
We recommend that you take your Goldendoodle puppy to a puppy kindergarten, or training class early on to make things easier for both of you.
Behavior Around Other Dogs
Due to their personality, they are not aggressive and love to play with other dogs. This is why we keep reiterating socializing them with other dogs from a young age. It teaches them how to behave around other dogs and which dogs to avoid. They do have a tendency to get lonely without company, so they like to socialize with other dogs fairly regularly.
Energy Level and Living Requirements
Their energy levels are considered quite average, which means that they need a good amount of daily exercise and activity to keep themselves healthy. They need to be walked daily and they need space to run around outside. This means that they don't do well in small apartments. They are also not outside dogs, so if you are looking for one as a guard dog, this is the wrong breed for you.
Noise Level
This is why they are not guard dogs. They were not bred to bark for a specific reason. Because of this, they tend to bark a lot if not trained. It isn't excessive, but it is enough that it will get on someone's nerves. When you take them for classes they will learn when to bark as well as when not to bark.
Grooming
Goldendoodles require a bit of attention when it comes to grooming, but there is not because of shedding. They tend to shed very lightly, if at all. They need to be brushed regularly to avoid matting and tangles. If their fur is long, it needs to be brushed at least once a week, if it's kept short they need to be brushed every few weeks to keep it healthy.
They don't need regular bathing as their natural oils help keep their fur smooth and healthy, but they do need their teeth brushed at least once a week. It is also recommended by some that you take them to a groomer to trim their nails, but that is up to individual preference.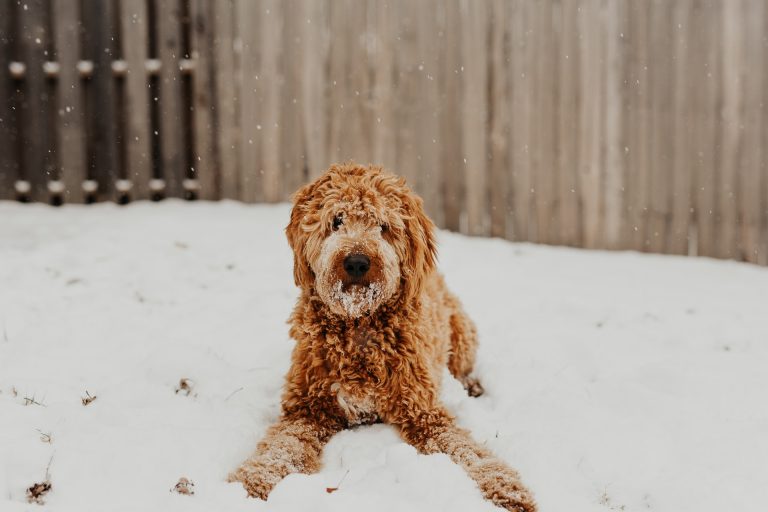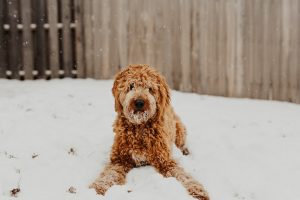 Source https://unsplash.com/photos/xUQtBABAWzI
Goldendoodles make great family dogs. Now that you know a little more about them you will breeze through caring for one.