How to Make Dog Food With Zero Culinary Experience
You need to understand basic pet nutrition if you want to learn how to make dog food. While it seems complicated, it's a basic skill you need to master once so that you can create tens of delicious foods for your dog.
Let's say you run out of dog food. Having the skills to put together a few treats is going to prove handy. When you're traveling with your dog, you might not always find the best dog food for your pooch. These are just a couple of reasons why you need to familiarize yourself with dog food cooking.
Here are the top 3 benefits of learning how to make dog food at home
You might think making dog food is a waste of time, but it teaches you more about your pet than many other activities. But you can learn about what your dog likes and what doesn't translate well into daily activities in terms of nutrition.
You avoid highly-processed foods
The first reason to master making dog food is that you can say goodbye to processed foods. There's no need to give endless canned foods to your dog when you can put together a few healthy ingredients in a delicious recipe.
There's always something to chew on when the mutt is out of dog food
As any dog owner can attest, running out of food is more common than you'd believe. Your dog might be hungry and the nearest store might be an hour's drive away when you can simply decide to prepare a simple recipe at home.
Test out gastrointestinal problems each ingredient at a time
Gastrointestinal problems are very common in dogs. For example, Colitis (the inflammation of the large intestine is very common). Inflammation, constipation, ulcers, and even bloating are real issues many dog breeds face today. As a dog lover, there's nothing more heartbreaking than seeing your pet suffer without being able to help.
But some of these conditions are a reaction to a certain ingredient. When you make dog food at home, you can add one ingredient at a time to a certain recipe to discover the source of the possible problem for your dog's digestive system.
A list of ingredients to consider when you make dog food
There are only a handful of good ingredients you need if you're interested in how to make your own dog food.
Sources of protein – this includes animal and vegetable protein. Lamb, turkey, beef, pork, and poultry are some of the common sources of protein you can feed dogs.
Sources of fat – animal fat has a role in the health of your dog. It protects the skin and the coat also balancing hormone levels.
Sources of carbs – carbohydrates ensure the dog has plenty of energy and the nutrient group has its role in brain health as well. Good sources of carbs include rice and corn.
Sources of vitamins and minerals – the immune system, bones, and teeth are supported by vitamins and minerals. Foods high in calcium, potassium, magnesium, iron, zinc, Vitamin A, Vitamin B, and Vitamin C include eggs, green vegetables, fruits, and carrots.
Make this one dog food recipe in 5 different ways
There are many methods and dog food recipes online. But you're going to forget about most of them after reading their long list of ingredients. As a result, Dogfood.guru offers 1 recipe which you can switch up by replacing 1 ingredient at a time to create simple food.
The 6-ingredients recipe to follow when you make dog food
To make dog food at home, you will need a mix of cooked and uncooked ingredients from the following recipe.
5-ingredients dog food
First recipe variation
Second recipe variation
Third recipe variation
Fourth recipe variation
Fifth recipe variation
Lean ground beef
Ground chicken
Turkey
Ground pork
Tuna
Salmon
Boiled eggs
1 Egg
2 Eggs
3 Eggs
4 Eggs
5 Eggs
Boiled brown rice
Freshly shredded carrots
Steamed shredded carrots

Peas
Corn

Sweet potato

Pumpkin
Freshly chopped parsley

 

Dried parsley
Fresh basil
Cilantro
Thyme
Fresh oregano
How to prepare the lean ground beef
Here's the recipe breakdown. Lean ground beef is one of the best clean sources of protein. You can find it at your local butcher's for a good deal most of the time. You can cook it in a pan thoroughly mixing on all sides until it's done. Refrain from using seasoning. The main ingredients of the recipe are ground beef and brown rice. In addition, the ratio is 2 cups of ground beef for every 4 cups of brown rice.
Here's how to add eggs to the recipe
The phosphorous in the eggs can be too much at a given time. But you can still add 1 boiled egg at least to a large pan of food. An egg is a cheap type of protein. Similarly, the best part is the protein in eggs is complete in amino acids, helping your pooch's muscles.
Taste of the Wild
Most Popular
Natural Balance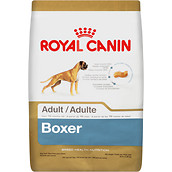 Royal Canin
Boiled brown rice
Brown rice is a quick source of carbohydrates. Healthier than white rice, it takes a bit longer to cook. Please make sure the rice is thoroughly cooked before adding it to the rest of the meal.
How to add carrots to dog food
Some dogs can eat fresh carrots without any issues. You simply shred them and add them to the food for a boost of Vitamin A, fiber, and antioxidants. If your dog doesn't like fresh carrots or if you have an older mutt, you can boil or steam the shredded carrots for a few minutes and get it out just before it starts to become a puree.
Similarly to the table above, carrots can easily be exchanged for other vegetables. Pumpkin is one of the ingredients which many dogs love. You can prepare pumpkin by adding it to the oven where it bakes for up to 30 minutes.
Add parsley or other greens
On its own, parsley is rarely enjoyed by dogs. But its natural benefits in kidney function make it almost unmatched for the value it brings for such a low cost. You can chop up fresh parsley and mix it with the rest of the food. Dry parsley can also work if it's not in season.
In addition, basil can also be a flavorsome herb you can chop up and add to the dog food. Albeit more expensive than parsley, it has its own health benefits such as aiding your dog's digestion, improving skin health, and even acting as an anti-inflammatory to prevent joint issues for aging dogs.
How much homemade dog food to feed your pooch
A very large dog breed would need to consume for 4 cups of the 6-ingredient dog food above. This can be split into 2 meals of 2 cups early in the morning and early in the evening.
Pro tip: the more food you prepare in advance, the more your dog can enjoy it for days in a row. You can portion and freeze the food easily. Then, you can allow it to defrost naturally overnight as needed or you can add it to the microwave as an emergency meal when you're out of dog food. Our tip is to use a microwave-safe container that is not made out of plastic to avoid harmful traces of polypropylene in your dog's food.
How to make dog food faster
Instead of the closing lines of this post on how to make dog food, we're going to give you another tip to make your life easier. You can add all of the ingredients above in a slow cooker. You set the slow cooker to 6 hours on low cooking heat and you come back when it's done.
This recipe can be made overnight and it's one of the fastest methods of preparing the food instead of frying the beef and boiling the carrots. Only the eggs are made separately here and you can simply add them to the pot at the end.
This food you make at home can be served warm or cold when all of the ingredients are properly mixed together. Alternatively, you can create large meatballs that can be easier to store in Tupperware and which can also be easier to freeze and defrost when needed.
With such versatility, learning how to make dog food cannot be any easier than learning how to make dog treats. As seen above, it can only take you 10-15 minutes to add these ingredients to a slow cooker. You can alternatively prepare the ingredients separately which takes the cooking time to about 30 minutes. But you will have food to last for at least a few days if you learn to prepare it in advance.