Dog Food Wars: Purina Sues Blue Buffalo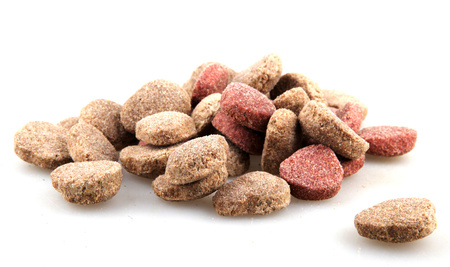 If you felt a tremor in the pet food world recently it was due to one of the giants in the industry losing patience with one of the smaller brands and rousing itself to action. For several years Blue Buffalo has been advertising to "pet parents" that its pet foods were better than those foods from some of the big pet food companies. It seems that one of those big companies – Purina – has a problem with Blue Buffalo's claims.
Visit this site for Purina's explanation of the lawsuit.
Blue Buffalo's response: https://www.bluebuffalo.com/news/nestle-purina-response-2
Blue has made a number of claims in their TV commercials, print advertising, and online saying that the "leading" pet food companies use ingredients such as corn, poultry by-products, and other things that Blue never uses. They invited consumers to visit their web site to compare their current pet food to Blue. Specific brands are listed for comparison, including a number of Purina products, as well as Hill's Science Diet, Royal Canin, and others. According to Blue, their foods never contain chicken (or poultry) by-product meals, artificial colors, flavors or preservatives and NO corn, wheat or soy.
First Hill's Pet Nutrition, the manufacturer of Hill's Science Diet, took exception to Blue's advertising. They filed a complaint with the National Advertising Division (NAD) of the Council of Better Business Bureaus. In March of this year NAD found the advertisements of Blue Buffalo Company, Ltd., manufacturer of Blue Brand Pet Food Products, to be falsely disparaging to competing pet food companies. NAD recommended that Blue modify the claims in their advertising. Blue has agreed to modify their True Blue Test and plans to appeal the remaining NAD recommendations.
This was the second time that Blue's advertising was challenged and found to be deceptive. In 2008 NAD reviewed the company's claims about their pet foods and recommended that claims about the products being of superior nutritional value, containing "human grade" ingredients, and containing "NO animal by-products" in certain foods be modified or discontinued. After appealing the decision, Blue Buffalo subsequently removed claims about containing "NO animal by-products" when it was inaccurate.
You can read more about the NAD decisions here.
Now, Purina is suing Blue after having a number of Blue's pet foods tested by an independent laboratory. Pet owners who feed Blue foods will be unhappy to learn that the test results showed that some of their foods contained poultry by-product meal and corn. Some foods marketed as "grain free" actually contained rice hulls.
As Purina points out, the suit is not over the quality of the ingredients in the foods. Purina uses poultry by-product meal and corn in some of their foods so they are hardly in a position to disparage these ingredients. The suit is about Blue's alleged deception in using these ingredients which, of course, are not listed on the labels of the foods and are completely contrary to the company's advertising about the food. Blue's entire marketing strategy is based on convincing "pet parents" that the company is being truthful about their food and that they are providing nutritious food for your companion – unlike those "big name" pet food companies.
Blue Buffalo denies the accusations and says they will counter sue Purina. According to Blue, Purina's lawsuit is a case of David vs. Goliath. Blue is a small, successful company that has been thriving and that is why Purina is targeting them. Not because they have engaged in false advertising.
Blue uses a third party to manufacture their foods and the company says that if there was a problem with some of their foods, it could have been due to something unusual that occurred during processing. They referred to the results from Purina's labs as "weird science" and voodoo. Purina scoffed at the response from Blue.
This is an important case in the pet food world. Purina has been one of the favorite targets of the "natural" pet food set because they use corn, poultry by-products, and other more traditional pet food ingredients as opposed to pet foods that use ingredients that claim to be similar to human foods. A victory for Purina in this case could cause many of the "natural" pet foods to back off on some of their claims of being superior to more traditional pet foods. Or at least they might be more careful about checking that their ingredients match their advertising. Clearly there are pet food companies with deep pockets who are willing to have a competitor's products tested to see if they are telling the truth about their ingredients.
The pet food industry in the United States is worth some $22 billion annually, and growing. Market share is valuable. Even a company as large as Purina cannot afford to have a small competitor continually poking at it with negative advertising.
Purina is owned by Swiss-based Nestle S.A., the largest food corporation in the world. Nearly all of their pet food sold in the United States is manufactured at their own plants in the U.S. Blue Buffalo is based in Wilton, Connecticut. They do not have their own manufacturing facilities. According to the last information we could find (from 2012), Blue's foods are co-packed by Ainsworth, CJ Foods, and Simmons.