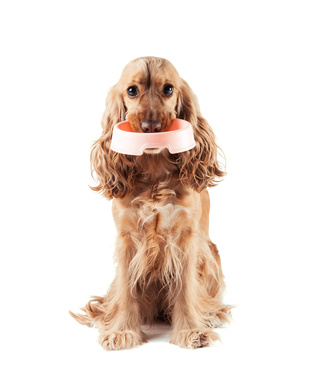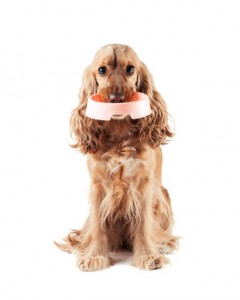 When it comes to dog food, there's so much to choose from.
Wet dog food, dry, grain-free, cheap, expensive, holistic, chicken-flavored, beef-flavored, whatever flavored dog food… where does it end?
Hopefully here at Dog Food Guru.
There are hundreds of dog food brands to choose from, and we're here to help you identify and pick the right one for your dog.
Here at Dog Food Guru, you'll get unbiased up-to-date information on many dog food brands available on the market. The information we provide will:
Help you analyze dog food properly
Not only do we cover the top 5 ingredients, protein and fat levels, and manufacturers, but we also explain why the information is good or bad. By reading our dog food analyses, you'll learn a thing or two about making the best judgment when it comes to selecting a premium brand for your dog.
Bring awareness to substandard dog food brands.
Many dog food companies spend millions of dollars to hide the fact that they put artificial ingredients, animal by-products, preservatives, and other things not fit for human consumption in their dog food and eventually into our beloved furry children's bodies. We provide hard cold facts about each brand that will help you make smart educated choices on what to feed your dog.

What we do here
We describe the brand. We provide a brief overview of the brand, its history, and the type of dog food it offers.
We explain who manufactures this brand. Is the dog food by a certain brand manufactured by a privately-owned company or a giant like Purina? You'll find out here!
We list the recalls this brand has been involved in. Here, you will find the latest recall information on the brand.
We review the brand. We provide an in-depth analysis of the quality of the ingredients, the manufacturer's ethical practices, and anything else we think you and every other dog owner should know.
We provide a thorough analysis of one formula from this brand. We choose one popular formula offered by this brand and then analyze the quality and sources of its ingredients. We also look at the protein and fat content. We then put together a thorough analysis of the formula.
We let you know where you can buy this brand near you. We also link to a store locator for this brand.
We offer coupons for this brand. We here at Dog Food Guru have lots of dog food coupons for you to use.
Additional resources
While we strive to be a go-to source for useful information on dog food, we still encourage you to get additional information from other dog food review websites, the manufacturer's website, and other sources.