Wellness Dog Food
Brief Overview
Wellness is one of the companies which uses the claim "human grade" ingredients – they have been sued over this term and won in court. They use naturally GMO-free ingredients. They produce dry food, wet food, and snacks and treats. Their formulas include the Complete Health line, food for Toy, Small Breeds, and Large breed dogs, their CORE food (grain free), and Simple (limited ingredient diets).
Who manufactures Wellness?
Wellness is owned by Wellpet LLC (owned by the Berwind Corporation), a company that combined Eagle Pack, the former Wellness and Old Mother Hubbard. As of May 2012, at least some of Wellness's foods were being manufactured by Diamond since they were included in the Diamond recall that month that featured a number of well-known brands. We have heard from one source that some of the canned food for Wellness is co-packed by American Nutrition. You won't see most of these companies listed on the web site. Companies don't usually like to advertise the fact that they have a third party doing work for them but many dog food companies don't own their own pet food plants.
Wellness Recalls 2017
Please Read First: If this statement is still here we are actively watching for new recalls. Below you will find a history of recalls. If you would like to know as SOON as we find out about a recalls visit:http://dogfood.guru/recalls and fill out our Recall Alert form. We will ONLY email this list in the event of an actual recall. Once we stop watching for Recalls I will remove this statement.
We also encourage everyone to bookmark the site for future reference.
Latest Recalls List (From newest to oldest):
Learn how we Monitor for Recalls: http://dogfood.guru/monitor-dog-food-recalls/
Wellness Dog Food Coupons 2017
Looking for some ways to save on Wellness Dog Food? Check out the deals we have found here:

---
20% Off + Free Shipping
on Wellness Dog Food
Wellness Reviews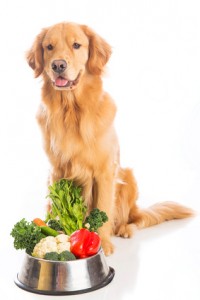 Wellness dog food is considered to be a premium, high quality food. They pride themselves on using human grade ingredients. According to the company, they use real meat, no artificial colors or flavors, no corn, wheat, or soy, and no by-products, and they use antioxidants, probiotics, and omega fatty acids in their foods. Of course, many good and even so-so dog foods can make these same claims, but Wellness has had a good reputation with pet owners for a long time.
The company offers six kibbles in the Complete Health line. This line of foods features deboned chicken, lamb, turkey, salmon, and whitefish; oatmeal, barley, brown rice, sweet potatoes, and peas, Crude protein and fat percentages are typically 22 and 12 for the adult dog formulas, though they are higher for the Toy, Small Breed, and Large Breed adult formulas.
The CORE line of foods is grain free, high protein, and low carb. This line of foods includes seven recipes such as a reduced fat formula for dogs that need to lose weight or who can't tolerate a lot of fat. It also has a fish variety called Ocean. Crude protein and fat of 34 and 16 percent are typical.
Simple includes six dry recipes – two of them are grain free. Animal protein includes duck, salmon, turkey, and lamb. Carb sources include oatmeal, potatoes, and peas, among other things. The foods have no:
GMOs
meat by-products
wheat
gluten
corn
soy
dairy
eggs
artificial flavors
preservatives.
This line of food is supposed to be good for dogs with food sensitivities or allergies. The crude protein and fat in these foods is lower than in many dog foods (21-26 percent crude protein, 11-12 percent crude fat), but this is true of many of the Wellness dog foods. According to Wellness, these foods have only five main ingredients chosen for their quality and nutritional value.
We think the ingredients in these foods look very good, for the most part, though we aren't fans of peas as a carb/protein substitute for grains. And we have concerns about flaxseed for dogs for several reasons, most notably because it has many of the same properties as soybeans and can interfere with a dog's hormones. We also don't much care for the rye flour and other things that we consider to be fillers in the Complete Health line of foods. But we believe the quality of the ingredients in the CORE and Simple lines of food is very good. We think some dogs may need a higher percentage of protein and fat in their diet, so you may need to look through the foods to find a kibble that fits your dog's energy needs, especially if you have a very active dog. Sure, the grain free foods have more protein and fat, but some people might like to feed their dogs a food with grain that has a higher percentage of protein and fat. Bottomline: CORE and Simple lines are recommended. Read the labels carefully for each food if you are interested in the Complete Health foods. Some are better than others.
How would you rate Wellness?
Our Wellness Simple Lamb & Oatmeal Formula Review: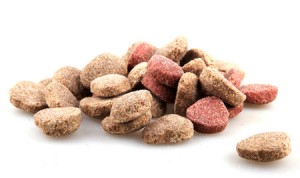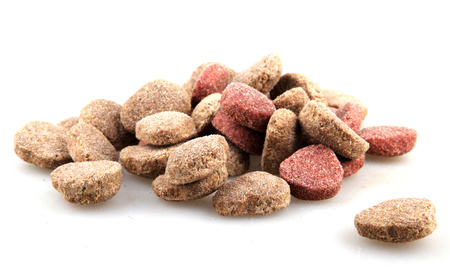 As previously mentioned, the Simple line of foods is supposed to only have five "main" ingredients, chosen for their quality and nutrition. Of course, when you look at the list of ingredients for this food, you see 22 ingredients (if you count the list of vitamins and minerals as just two separate ingredients). That's a lot of fudging by the company. This is allegedly a limited ingredient diet. When your vet tells you to feed your dog a limited ingredient diet, in veterinary terms that means one protein, one fat, and one carbohydrate. It doesn't mean 22 ingredients or even five ingredients. So, if your dog does have food allergies or food sensitivities, a commercial limited ingredient diet may not solve the problem.
However, it is possible that this kind of "limited ingredient diet" that avoids many of the major ingredients that cause problems for dogs could be beneficial for your dog. It's possible. The Simple line of foods has no wheat or gluten, no eggs or dairy, no corn or soy, and none of the other ingredients that can cause problems such as artificial flavors, colors, or preservatives, for example. So, if your dog has problems with some of these ingredients, this food could be the answer.
We do note that lamb is one of the most frequent causes of food allergies in dogs. At one time it was a novel protein but it's been used in dog food so much in the last 20 years that many dogs with food allergies are allergic to it.
Otherwise, this food has 23.6 percent protein, 13.5 percent fat, 5.3 percent fiber, and about 48.7 percent carbohydrates. As with many other Wellness foods, we think the protein and fat percentages are a little low. The carb percentage is rather high. The food has 406 calories per cup. It is AAFCO approved for maintenance.
The first five ingredients in the food are:
Lamb
Lamb Meal
Oatmeal
Peas
Ground Rice
It's always good to see meat protein in the first five ingredients and here we have lamb and lamb meal. Lamb would refer to lamb meat while lamb meal has already had most of the moisture removed so it contains several times as much protein as the lamb meat. Both of these proteins are good for dogs. Lamb is 59 percent protein, 36 percent fat, and 5 percent carbs. It's a good source of vitamin B6, pantothenic acid, phosphorus and manganese, and a very good source of vitamin A, riboflavin, niacin, vitamin B12, iron, zinc, copper and selenium. Lamb is also a source of omega-3 and especially omega-6 fatty acids.
The third ingredient is oatmeal, a low to moderate glycemic food that is digested slowly. It's a great dietary fiber. It's 74 percent carbs, 12 percent protein, and 14 percent fat. It's also a good source of phosphorus and selenium, and a very good source of manganese. It's also a good source of omega-6 fatty acid.
The fourth ingredient is peas. On a dog food label this usually refers to field peas. Peas have 22-24 percent protein, 76 percent carbs, and 2 percent fat. Dog food companies use them more and more often today as a substitute for grains because of their protein and carbs. Peas have lots of good nutrients such as vitamin A, riboflavin, niacin, vitamin B6, folate, magnesium, phosphorus and copper. They're also a good source of dietary fiber, vitamin C, vitamin K, thiamin and manganese. However, not all dogs can digest peas very well. Peas have been added to livestock feed for some time but ruminants are able to digest them with good results. There has been little research on how dogs digest peas. They seem to cause diarrhea for some dogs. In too great a quantity, peas added to feed makes them an anti-nutrient and they can prevent an animal from absorbing minerals properly. They are widely used in dog food today but more research needs to be done about their use with dogs.
The fifth ingredient here is ground rice. Rice has about 89 percent carbs, 4 percent fat, and 7 percent protein. Most dogs can digest ground rice well – they digest white rice a little more easily than brown rice, but brown rice is a little more nutritious because it is slightly less processed. In general, rice is a good source of folate and manganese. This means that three of the first five ingredients in this food are mostly carbohydrates.
We note that the food uses proteinated or chelated minerals which are easier for dogs to digest. These are usually seen in better dog foods since they cost more for the manufacturer to purchase. The food also has several fermentation products to help dogs digest the food. This is also becoming more common today, especially in foods with peas and other unusual grain substitutes because dogs can have trouble digesting these ingredients. However, we like the natural prebiotic chicory root extract.
Some people object to tomato pomace and call it a filler or by-product but we like it and think it's a good source of lycopene and vitamins. We do have problems with flaxseed which we have noted above.
This food might be helpful for some dogs who have food sensitivities or allergies. You should read the ingredient label carefully and make sure that your dog doesn't have a problem with any of the ingredients found here.
Where can you buy Wellness?
---

20% Off First Order + Free Shipping

---

Free Shipping on Orders over $35
Wellness is an established brand and you can find it just about anywhere premium dog foods are sold, as well as from online dog food retailers such as Petfooddirect.com, Amazon.com, Petflow.com, Chewy.com, and so on.
Wellness Dog Food

,