Raw Food for Dogs and Puppies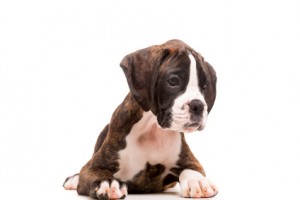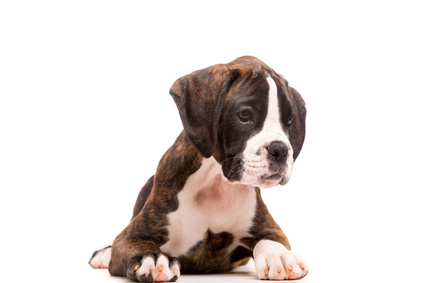 When it comes to choosing a food for your dog, the options seem endless. A simple trip to the pet store can turn into an hour-long battle regarding the benefits of one commercial formula over another. If you want to skip the hassle and provide your dog with a balanced diet, consider feeding your dog a raw food formula.
Benefits of Raw Food
If you do some basic research about the benefits of raw dog food over a commercial diet, you will find that many proponents of raw dog food believe that it is the type of diet a dog was meant to follow. After all, domestic dogs are descendant from wild dogs and their DNA has not changed significantly in hundreds of years – this means that their bodies are still adapted to follow the same type of diet a wolf follows in the wild. The main benefit of a raw food diet is that it more closely approximates this natural diet than a commercial formula does. Compared to commercial dry dog food, a raw dog food contains up to 50% protein (versus up to 30%), up to 30% fat (versus up to 22%) and only up to 15% carbohydrate (versus a maximum of 75%). In addition to the nutritional benefits, a raw food diet may also improve your dog's digestion, improve the health of his skin/coat and it may provide relief from food allergies and intolerance.
Caveats of Raw Dog Food
As is true with any type of diet, the raw dog food diet does have its caveats so you should think carefully before you switch to this type of diet. If you choose to purchase a commercial raw food formula for your dog, you may end up spending a lot more than you would on a traditional dry dog food – you also may have a more difficult time finding it at your local pet store. If you choose to make your own raw food, you will have to spend extra time each week making your dog's food and you may find that the cost of quality ingredients is higher than the cost of a bag of dry food. In the end, you must decide whether the benefits of a raw food diet are worth the caveats.
Choosing a Raw Food for Dogs
Once you make the choice to switch to a raw food diet for your dog, you may think the hard part is over. In reality, however, you still have several options to choose from. The main choice you have to make, however, is whether to buy a commercial raw food or to produce your own homemade dog food for your pet. There are pros and cons associated with both options, so it really comes down to a matter of preference. In making your own homemade raw food, you have complete control over the ingredients you put into your dog's food and you can also ensure that those ingredients are of the highest quality. In purchasing a commercial raw food formula you have the convenience factor to consider – you do not have to spend extra time making your dog's food every few days and, if you buy freeze-dried raw food, it will last longer than fresh food.
Choosing to switch your dog to a raw food diet is a big decision and it is not one that should be made lightly. The articles in this section will help you to learn everything you need to know about the raw food diet to aid you in making that decision.