What are the Best Dog Foods for Boxers?
Skip To Recommendations 
The boxer is a medium-sized breed of dog known for its compact face, pointed ears and docked tail. These dogs are very active and athletic, requiring a minimum of 30 minutes of exercise per day. Given the activity level of these dogs, they require a high-quality diet in order to thrive.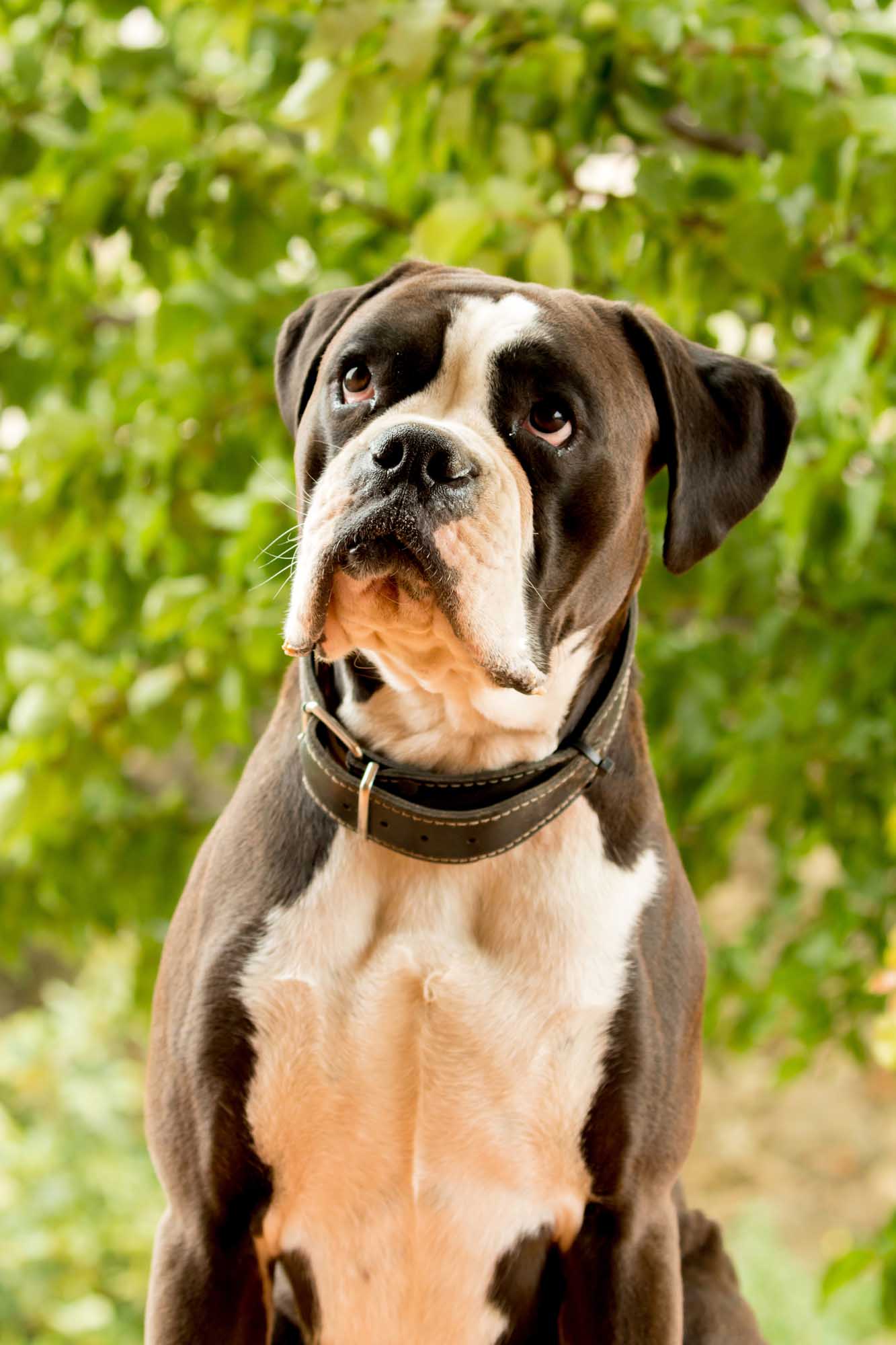 Nutritional Needs for Boxers
Boxers are very friendly and companionable dogs, but they can be a bit much to handle for the inexperienced dog owner. Not only are these dogs very energetic, but they require a lot of daily exercise in order to remain healthy. In order to support your boxer's energy level, you need to offer him a diet that provides for all of his basic nutritional needs. In addition to a high protein content, your boxer also needs a diet that provides all the essential vitamins and minerals his body requires. Calcium is particularly important to support your boxer's bone and joint health, as are L-carnitine and taurine for heart health.

---
20% Off First Order + Free Shipping
on dog food for Boxers
Choosing the Right Food
It is important to realize that boxers are particularly prone to developing food allergies. This being the case, you should select a food that is free from common allergens including corn, wheat, soy and yeast – you should also be careful about foods that contain artificial flavors or colorings and by-products. It is also possible for boxers to be allergic to certain kinds of protein including beef and chicken, so be prepared to try out a few different foods before you settle completely on one formula.
What are some common allergy symptoms?
When shopping for a dog food for your boxer, don't let price be the determining factor. Cheaper foods often use lower quality ingredients that could not only trigger allergies in your boxer but could also be lacking in nutritional value. Look for an AAFCO statement of nutritional adequacy on the label of the food and don't forget to check the ingredients list – if a wholesome protein source isn't the first ingredient on the list, move on. Ideally, your boxer's food should contain between 20% and 30% protein with a mix of various vitamins and minerals.
Recommended Brands for Boxers
One dog food formula may not work for every dog, so you may need to try a few before you find what works for your specific boxer. Keep in mind that many dog food manufacturers provide the same products in different flavors, so if your boxer can't tolerate one flavor, another might work better. Some of the recommended brands for boxers include:
Best Dog Food For Boxers
1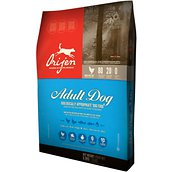 Orijen is by far the most complete and popular offering for medium to large breed dogs. The first 5 ingredients all contain named meats and the rest of the ingredient list is impressive to say the least.
Orijen has a stellar reputation when it comes to transparency and pet advocacy. In addition, they have had no recalls to date which adds to consumer confidence.
When it comes to Boxers this food is ideal because of it's grain-free elements (boxers are prone to skin allergies) and high protein levels. There is also a long track record of pets generally liking the taste of the food and refusing other brands in favor of this food.
All that said, Orijen is one of the most pricey dog foods on the market. A lot of people with financial strain simply can't afford to pay for the super premium price. On Amazon you can find the food for over $100 for a 28.6 lb bag. Chewy.com does better at $84 per bag so we'd recommend buying there if you want to keep your costs down. Our next option is ideal for more price conscious boxer owners.
2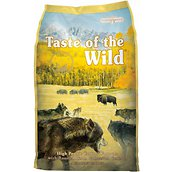 Remarkably, Taste of the Wild hold up pretty well against the super-premium dog foods in terms of quality and reputation.
Their status as a quality dog food is well represented in customer reviews and Boxer dog food forums. It doesn't hurt that their food is Made in the USA and comes in considerably less expensive than most competitors.
High Prairie is grain-free just like Orijen and offers an ingredient list that boasts named meats such as Buffalo, Lamb and Chicken. It also contains a healthy amount of fruits & vegetables – plus probiotics for increased immunity against sickness.
You can find High Prairie for $44.89 for a 30 lb bag. At $1.50/lb that is nearly half of what you'd pay for Orijen.
3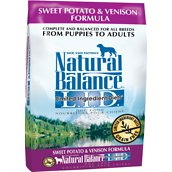 Natural Balance is an option that we highly recommend for Boxers with especially sensitive stomachs or allergic reactions. These foods use more uncommon meat sources that cause fewer reactions than beef or chicken.
In addition, the LID (Limited Ingredient Diet) portion of the offering means that fewer ingredients are put into the food. This accomplishes removing potential allergens that could be causing the issues. Even if you still find your dog has problems with one of the Natural Balance products a lot of owners have had success switching to an alternative LID with a different protein source. For example Venison to Fish.
You can expect to pay around $53 for a $26 lb bag. That comes out to about $2.06/lb which falls neatly between Orijen and TOTW in terms of price. Chewy.com seems to have the lowest price on that again and if it's your first time buying with them you save an additional 20% when you set up auto renew.
4
Royal Canin isn't necessarily a food we'd normally recommend and honestly we'd prefer you look to one of the brands above with better ingredients. It makes the list only because Boxer owners seem to give this food really good reviews.
From a cost standpoint it also ticks the box for owners who don't have a lot to spend. At $1.80/lb you can feed your pooch without breaking the bank.
What about for Boxer puppies?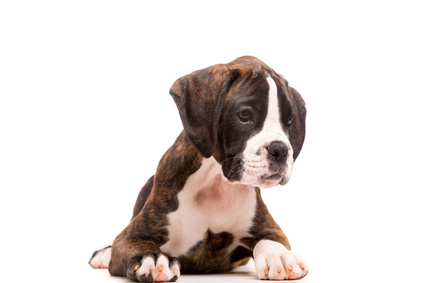 Young boxer pups require similar nutritional elements as their adult counterparts. It's best to stick with a diet that is rich in protein and low in grain. In addition, you want to choose brands that have a good reputation for transparency in manufacturing and who include named meats in their top 5 ingredients. Here are the ones we like most:
Conclusion
Don't rush the process of choosing a food for your boxer – finding the right diet is very important. Once you find the right food for your boxer, stick to that diet without changing if at all possible.
Updated September 20, 2017